We use affiliate links. If you buy something through the links on this page, we may earn a commission at no cost to you. Learn more.
In this time when all things retro are back in style, Brando Workshop is
riding the wave with their

Touch Panel Watch.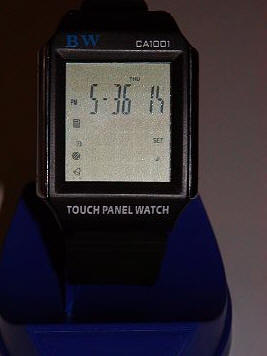 Doesn't this watch just scream
Atari and
80s Music?
Of course, no watch in the early 80s came with an LCD touch screen which
included an 8 digit simple calculator, a daily alarm, a calendar with year,
month, day and week display, and best of all – the ability to display the time
from any of 16 different pre-programmed cities.
The display on the Touch Panel Watch is typical for an LCD watch, dark
numbers on a grey face. The calculator does simple math: addition, subtraction,
multiplication and division.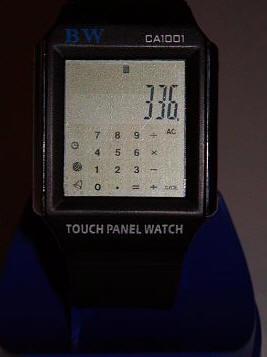 I found that the touch-screen buttons on this watch were so tiny that it was
best to use a stylus when trying to enter information. Here you can see the 16
different time zone/city choices. Clicking on any given city will display its
time…perfect for anyone that needs to keep up with that sort of thing.
This watch is not overly large, so unless you have a tiny wrist it shouldn't
feel too bulky.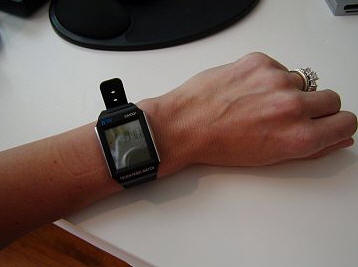 You don't have to be a rocket scientist to program this watch – you can
easily set the time and date from their respective screens without reading an
instruction manual. This watch is not water or shock resistant, and it doesn't
have a backlight…but for this price you won't cry if you leave it on a counter
somewhere or get rained on.
I would be the first to say that this style isn't for everyone. You have to
have a sense of humor to wear a watch that looks like a direct descendant of the
80's
Casio Calculator Watch, but if you like kitschy things and want to feed your
inner nerd, then you might want to check this watch out.
Price: $14
Pros:
Inexpensive
Handy calculator
Day/Date/Year display
Cons:
No backlight
Not shock or water resistant
Product Information
Price:
14.0
Manufacturer:
Brando
Pros:

Inexpensive
Handy calculator
Day/Date/Year display

Cons:

No backlight
Not shock or water resistant