SELECT object_id FROM wp_term_relationships WHERE 1=1 AND term_taxonomy_id IN (5334,5334,2219)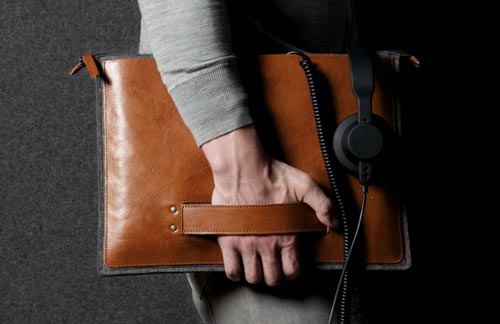 The artisans and designers at Hard Graft have recently released their new 13″ Grab Laptop Folio. Their new laptop sleeve has a built-in leather hand strap for easier carrying and better grip. It is sizedto transport your 13″ laptop (or smaller), tablet and/or misc documents.
The Grab Laptop Folio is handmade in Italy from 100% felt wool and premium vegetable-tanned Italian leather. Hard Graft's new sleeve costs GBP 149 and is available in tan and gray leathers.