We use affiliate links. If you buy something through the links on this page, we may earn a commission at no cost to you. Learn more.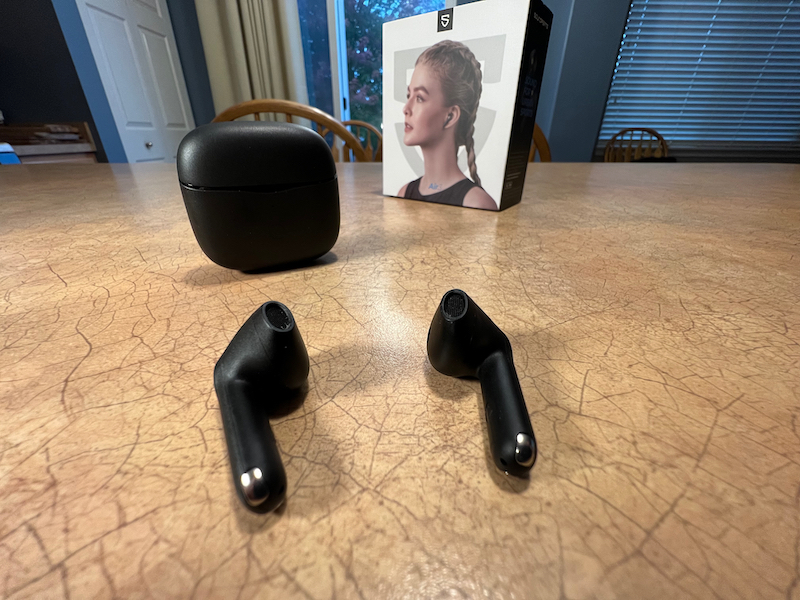 REVIEW – Bluetooth earbuds have become a normal part of daily life for many of us. Listening to music, podcasts, audio books, movies, and videos without disturbing the people around you, all without needing a cable is a massive convenience. So many companies are making this type of earbud so it's hard to stand out from the pack. SOUNDPEATS has made another entry into this category with their Air3 true wireless Bluetooth earphones.
What is it?
SOUNDPEATS Air3 are a compact pair of true wireless Bluetooth earphones combined with a charging case. The Air3 earbuds have up to 5 hours of battery life in the earbuds and a total of 17.5 hours with the charging case so they should last pretty much all day or even multiple days depending on your listening habits.
What's in the box?
SOUNDPEATS Air3 True Wireless Earbuds
USB-C Charging Cable
Charging Case
User Manual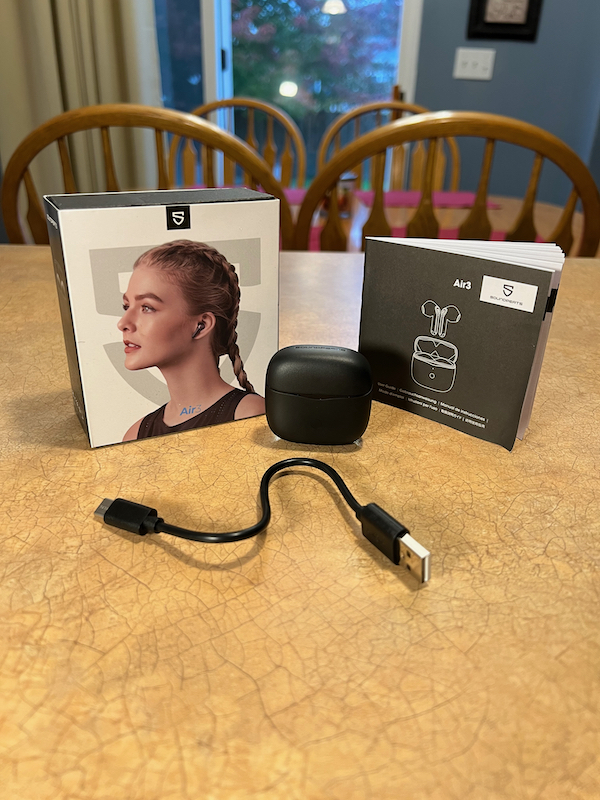 Hardware specs
Bluetooth: Bluetooth 5.2
Profiles: HSP, HFP, A2DP, AVRCP
Chipset: Qualcomm QCC3040
Supported Bluetooth Codec: SBC, aptX, aptX-Adaptive
Wireless Range: 33 ft
Battery Capacity: 220 mAH (Case)
Battery Capacity: 30 x 2 mAH (Earbuds)
Earbuds Charging Time: 1.5 hours
Charging Case Charging Time: 1.5 hours
Charging Port: USB-C
Total Play Time: 17.5 hours
Single Earbud Weight: 4g
Charging Case With Earbuds: 33g
Control Type: Touch
Waterproof Rating: IPX5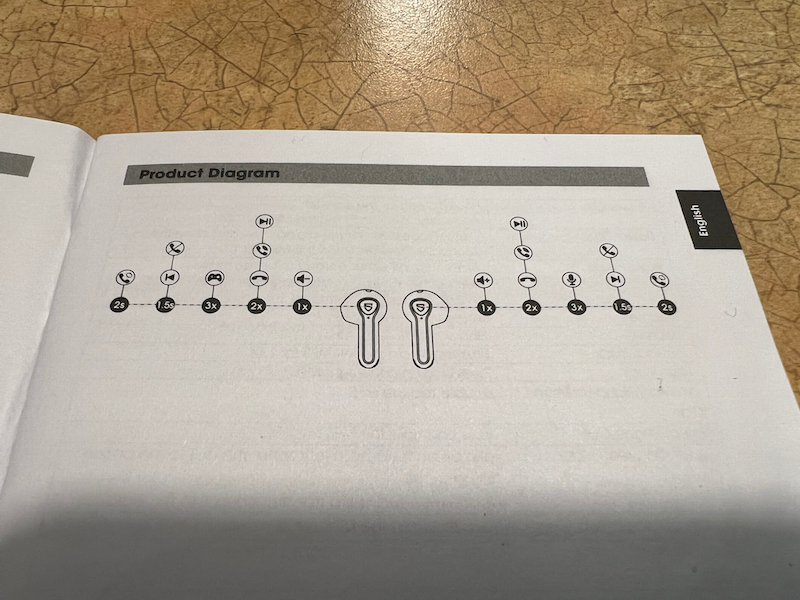 Design and features
The SOUNDPEATS Air3 earbuds and case are black. The earbuds have a short stalk coming out of the bottom, very reminiscent of the original AirPods. In fact, at a quick glance you could easily mistake these for a black pair of AirPods, which I think speaks well of SOUNDPEATS' design. Also like AirPods these are made from a hard plastic and have no silicone tips, just the plastic piece that goes into your ear.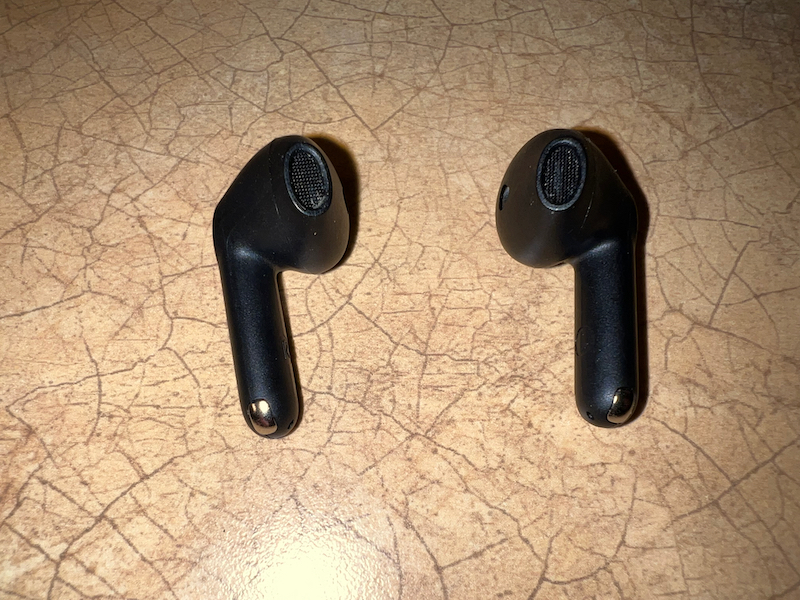 The Air3 supports in-ear detection for pausing what you're listening to if you remove one from your ear. This also allows you to automatically switch the audio back to the phone if you take out the earbud during a phone call. With dual mics on each earbud and CVC noise cancelling call audio comes through nice and clear.
Installation and setup
Setup starts by ensuring the case and earbuds are charged. Once that is done, open up the case and press the button on the front of the case for three seconds, which puts the earbuds in pairing mode. Next, find SOUNDPEATS Air3 in your device's Bluetooth menu and select it. Pairing should only take a few seconds. Once they're paired they become the default audio destination for your device as with any other Bluetooth audio device. 
There is no other setup necessary. There's no app to install, no way to change what the buttons do, no EQ settings or anything else to do.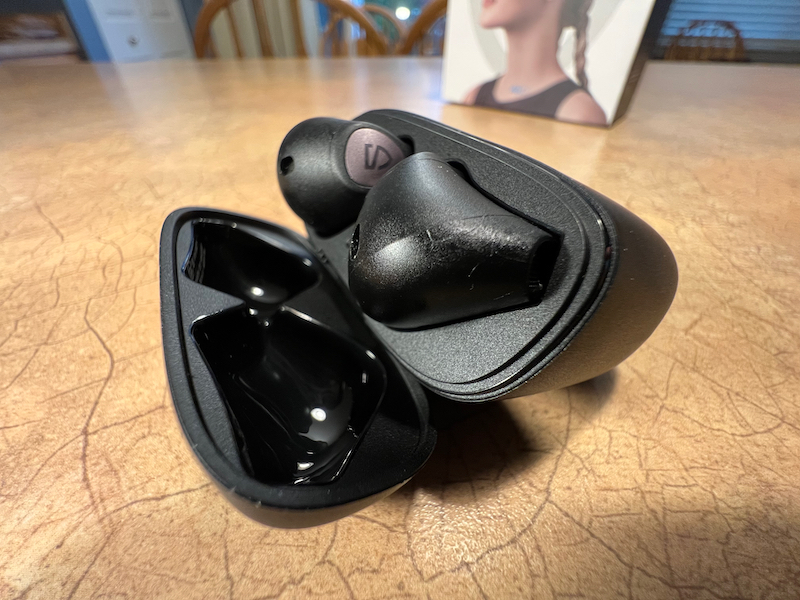 In Use
It took me a little bit of time to figure out how these are supposed to fit in my ears. I knew the basics like the fact that the stalk should be pointing down but I expected to have to push them further into my ears. I've never used Apple's AirPods because I never liked their wired EarPods; they just didn't fit my ears correctly and didn't sound very good in my opinion. With the design of the Air3 being so similar I was concerned I wouldn't like them but it turns out I actually do. 
Once I figured out that these kind of rest just inside my ears and I don't have to push them in all the way I got used to the fit and I liked the sound. Overall the sound was fairly even although I could have used a little bit more bass for some of the music I listen to. Since these sit outside the ear canal, not inside like an in-ear style earpiece, it's a little more difficult to produce the bass I was looking for, but it didn't make the music feel thin so I could easily enjoy what I was listening to. When I was listening to podcasts the voices sounded a little more muffled than I'm used to with other Bluetooth headphones but not overly so. 
Because I'm more accustomed to Samsung Galaxy Buds, which do have silicone tips and go further into the ear canal, I kept trying to push these further into my ear because they felt loose to me and I wanted to make sure they weren't going to fall out. I had to learn to stop doing that and just trust that they're not going to fall out. I did try shaking my head to see if I could dislodge them and they didn't move. They moved a little bit when I was eating with them in my ears but not far enough to fall out.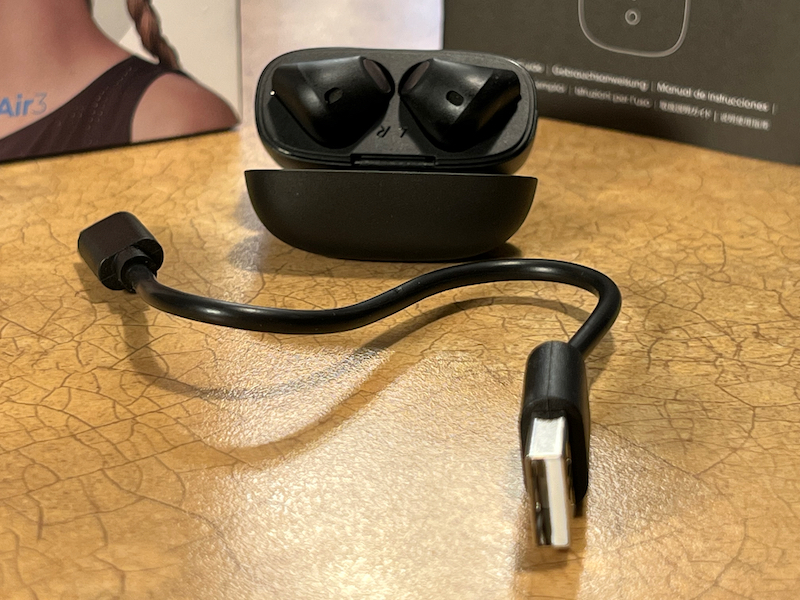 Operationally these suffer from the same issue I have with other Bluetooth earbuds that don't have the same controls on each ear. I spend a lot of time listening to podcasts, switching out earbuds throughout the day as one ear gets tired of having an earbud in it, or as the batteries start to get low. I prefer to have the same controls on each earbud so I don't have to remember what the various taps do or just having to deal with a missing feature on one side vs. the other. This is just a preference for me and what I look for in Bluetooth headphones but for many it probably won't even matter.
On the topic of controls, the SOUNDPEATS Air3 True Wireless Earbuds have a pretty small tap area. The part of the earbud with the S logo is where you tap to control the earbuds. It's significantly smaller than the tap areas I'm used to on the Galaxy Buds. I did eventually figure out the best area to tap but it just took a little while.
These are easily the lightest Bluetooth earbuds I've ever used. The charging case is very compact and the small size of the earbuds contributes to this as well. 
One neat feature I haven't seen in other Bluetooth earbuds I've tried is a low-latency game mode. Triple-tapping the left earbud enables this mode, which helps keep the audio in sync with the video. If you're a gamer this could be a very welcome addition.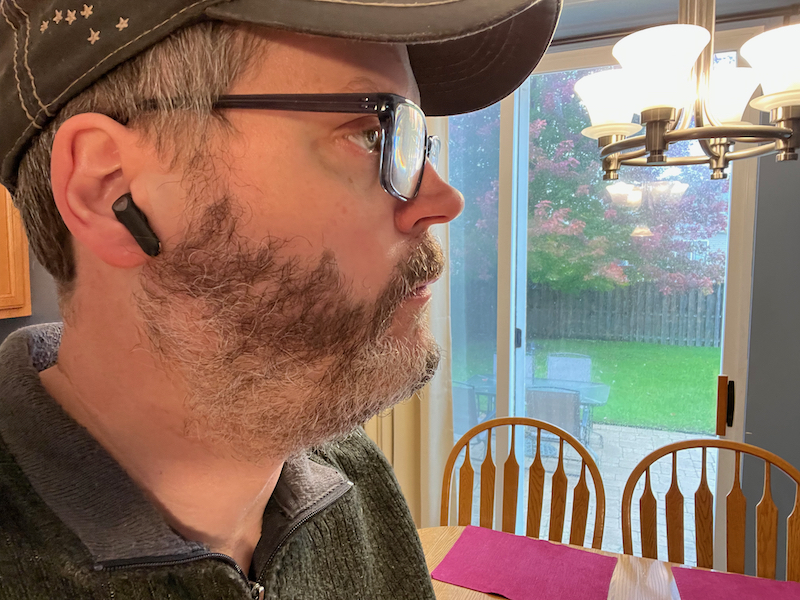 What I like
Compact size
Overall sound quality
USB-C charging
Good battery life
What I'd change
I'd like to see some silicone tips to help them seal in my ears and fit a little bit tighter. I would also like to see a longer USB-A to USB-C cable included in the package.
Final thoughts
For the price, the SOUNDPEATS Air3 True Wireless Earbuds are an excellent set of true wireless earbuds. When you can easily pay two to three times as much as these for a similar pair with not much better sound quality or features, these really start to look like a great value.
Price: $49.99
Where to buy: amazon.com or isoundpeats.com
Source: The sample for this review was provided by SOUNDPEATS. For more information visit their site.