We use affiliate links. If you buy something through the links on this page, we may earn a commission at no cost to you. Learn more.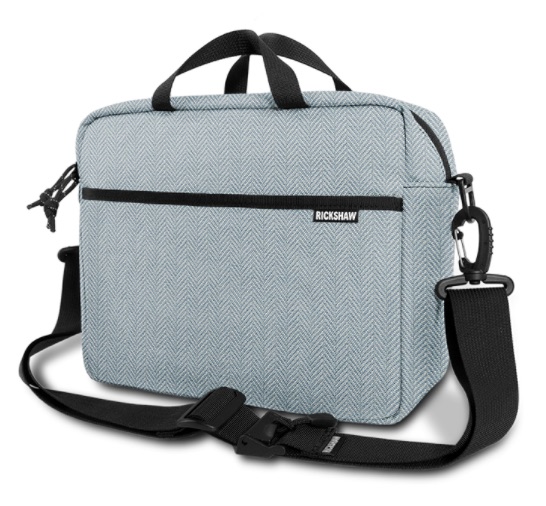 NEWS – Sometimes you just don't need a big ol' bag for all of your stuff. That's where the Bento Bag from Rickshaw Bagworks comes in. This tight little design is all about maximizing the space for your EDC with modular compartmentalization. If you're an artist, a carry minimalist, or you just carry more stuff than your pockets will handle this may be your jam.
The rectilinear Bento Bag's simple 8″ by 10″ by 3.5″ design to maximize the space for your tablet, notebook, and essentials. But you'll find the real Bento magic happens when you start adding Rickshaw's organizer pouches to build out a modular system for sorting out your gear. Rickshaw makes organizers for everything from notebooks and small items to multiple styles of "Pen Coozys" that can be added to kit out your daily carry.
If you're looking for style, Rickshaw also has you covered. The Bento bag offers dozens of different color and fabric options for the exterior and interior of the bag in addition to color choices for the logo and paracord zip pulls. You do the same customizations to their accessory pouches or choose from a range of rad patterns designed by different artists. The picture above was pulled from Rickshaw's customizer tool, where I chose a grey tweed fabric. All sorts of fabric options (including classic Cordura and X-Pac) are available.
The Rickshaw Bagworks Bento Bag retails for $89, and you can go to the product page to order. There's also an early bird bundle special available that includes the Bento Bag, a Coozy Case, and three different sizes of their plush-lined Pen Coozys. This bundle is available in black exterior at a discount price of $179 for the whole kit (follow this link for the bundle). Check 'em out!