We use affiliate links. If you buy something through the links on this page, we may earn a commission at no cost to you. Learn more.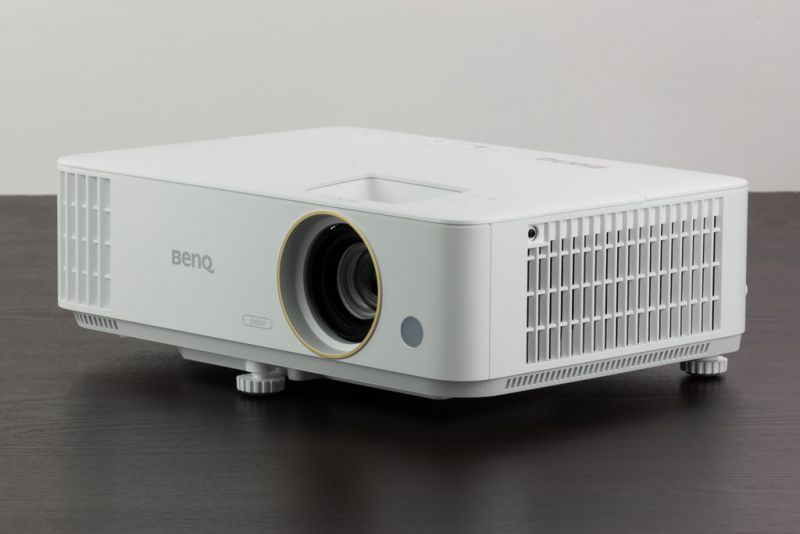 REVIEW – I've never owned a projector, but I've always wanted one. There's a better reason than that to give the BenQ TH585 Low Input Lag Console Gaming Projector a try!
What is it?
The BenQ TH585 is a Low Input Lag Console Gaming Projector designed for home entertainment.
What's in the box?
TH585 Projector
Remote w/batteries
Power Cord
VGA Monitor Cable
Quick Start Guide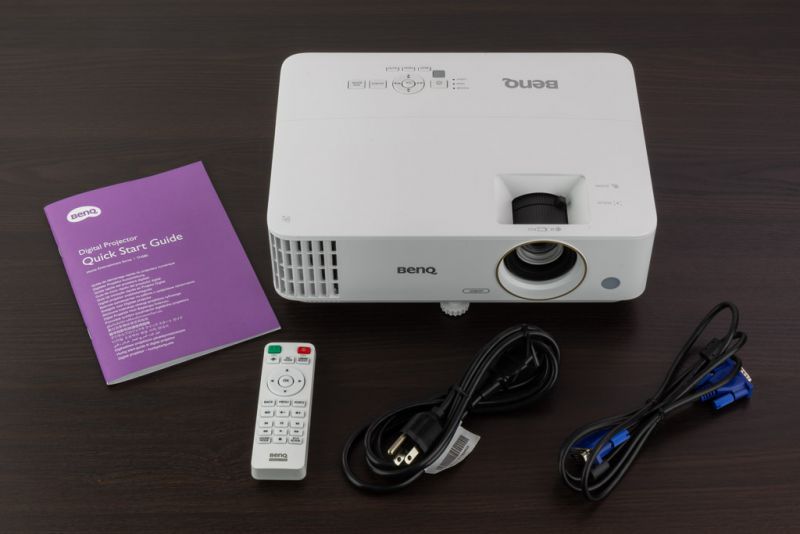 Hardware specs
3500 Lumens
10,000:1 Contrast Ratio
VGA(640 x 480) to WUXGA(1920 x 1200) resolution
30 bit (1.07 billion colors)
Light Source: Lamp
16ms Low Latency
Game Mode Enhanced
15,000-hour long lamp life
1080p Full HD
10W built-in Speaker
HDTV Compatibility 720p 50/60Hz, 1080i 50/60Hz, 1080p 24/25/30/50/60Hz, 2160p 23/24/25/30/60Hz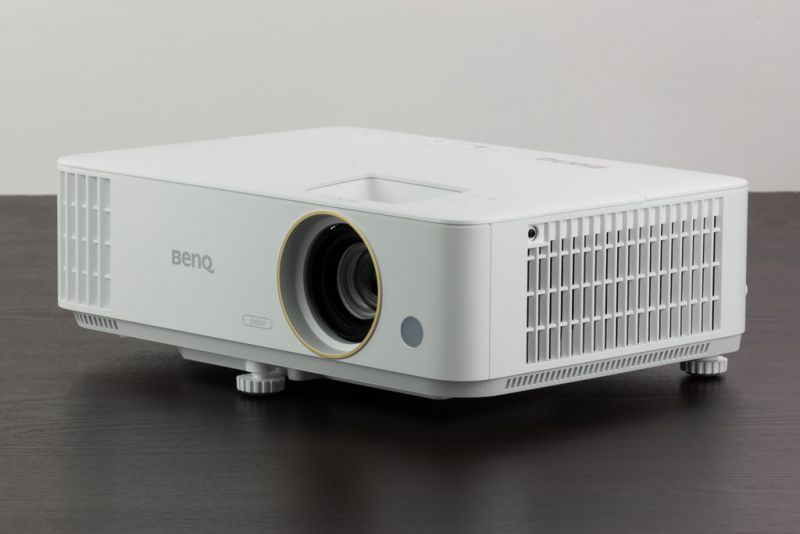 Design and features
Surprisingly, in all the years of buying and using gadgets, I've never owned a BenQ product. I've always regarded them as having nice products from what I've seen and heard, but I've just never really gotten around to trying one of their products. My first experience has been quite pleasant.
The BenQ TH585 Low Input Lag Console Gaming Projector is my first BenQ product, and I'm quite impressed. It seems to be well made, well packaged, and, most of all it just works as it should.
Even though the TH585 is aimed at gamers, it makes for a great all-round home entertainment projector. Featuring a 3500-lumen output with 10,000:1 contrast ratio at 1080p full HD the TH585 provides a great viewing experience.
The inputs of the TH585 cover just about everything except display port, but most computers that output display port also output HDMI as well, so that's not too much of a concern. The dual HDMI inputs are nice if you're setting up a home theater. The speaker isn't the greatest, but it's good enough. Anyone who wants better sound will probably have an external audio setup anyway and take advantage of the TH585's audio out 3.5mm jack. The USB-A port can accept BenQ's optional QP20 QCast Mirror HDMI Wireless Dongle (~$90) or power other devices that connect to the HDMI port.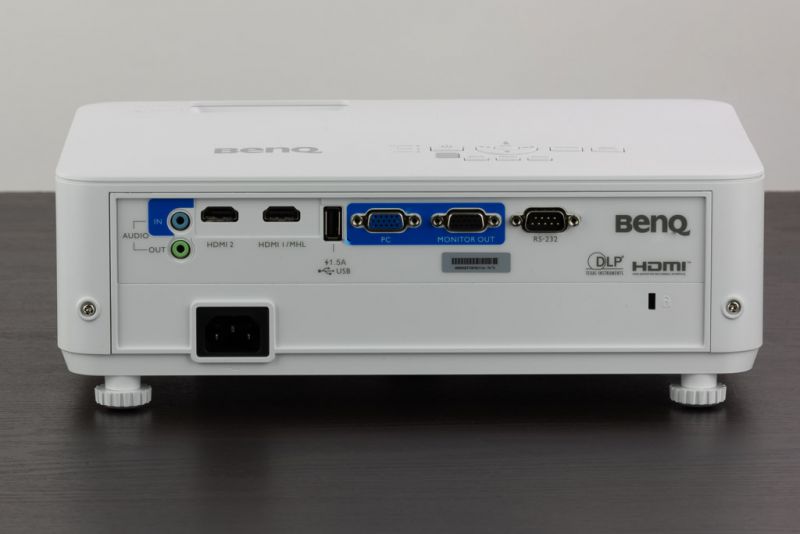 The game mode fine-tunes images, enhancing dark, shadowy scenes for greater clarity. There are also modes for bright, living room, cinema, sports, User 1, User 2, and 3D. The picture settings are quite extensive, providing controls for fine-tuning many of the picture settings like brightness, contrast, tint, gamma, color, noise reduction, etc. There was no noticeable difference between playing the game on a TV and playing it on the projector.
The TH585 can display an image from 30 to 300 inches, although 60 to 200 inches are the recommended sizes. I set the projector up at 11 feet from my wall giving me a 104-inch diagonal image at 50 inches tall and 90 inches wide. Taking photos of the screen is a bit tricky as the images never look as good as they do in person. I was projecting the image onto white photography background paper. An actual projector screen would look even better.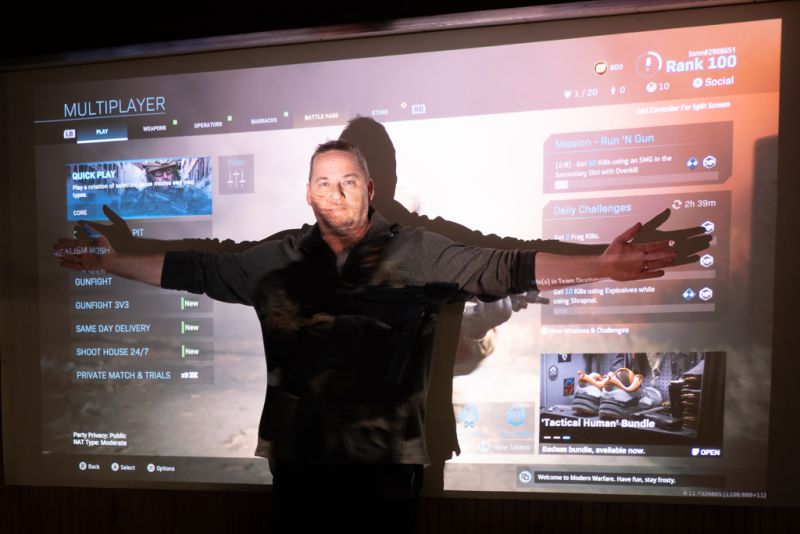 Whether working on the computer, watching YouTube, or just viewing my photos, the projector image was just amazing. I had never had my photographs displayed that large before. The vivid 95% Rec.709 color really does display vivid images!
The projector menu is quite extensive, offering many settings and options. It can be navigated via the controls on the top of the unit or with the included remote. Some notable menu items are the wall color correction, picture mode,
I did find the included Quick Start Guide to be a little lacking in detail. However, there is a more detailed manual available on the BenQ website. I really think they should have included a printed copy of the manual with the product.
What I like
Ability to project a large size
Very Nice Color
What I'd change
Better Quick Start Guide
Quick Start Guide Screen ratio chart is only in metric.
Printed Manual would be nice
Final thoughts
After using the BenQ TH585 projector for computer use, gaming, and watching video, my 55″ livingroom TV looks tiny! This projector has me seriously reconsidering my living room entertainment setup. Overall I'm very pleased with its performance and image quality.
Price: $599
Where to buy: BenQ and Amazon
Source: The sample of this product was provided by BenQ.