The Gadgeteer is supported by readers like you! If you buy something through links on our site, we may earn an affiliate commission. Thank you! Learn more.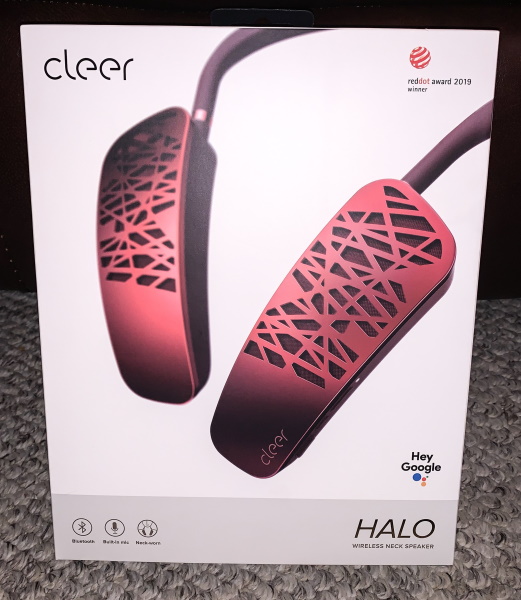 REVIEW – Over the past 2 years I have tested and reviewed several wireless earbuds with results ranging from excellent to unacceptable. Now I have the opportunity to review an entirely different type of wireless audio device. The Cleer Audio Halo Smart Wearable Neck Speaker with Google Assistant is new and interesting. Let's see what I think!!
What is it?
The Cleer Audio Halo Smart Wearable Neck Speaker with Google Assistant is a personal audio device that provides a dynamic audio experience without blocking your ears. It is foldable and comfortably worn around the neck. It features up to 12 hours audio playback
What's in the box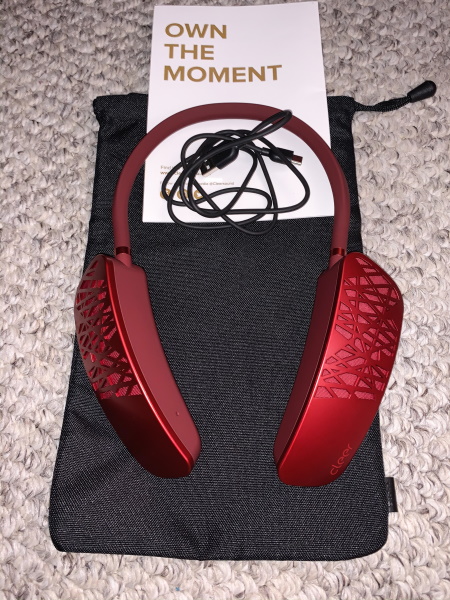 1 x Cleer Audio Halo Neck Speaker
1 x USB-C Cable
1 x Storage Bag
1 x Quick Start Guide
Design and features
Specifications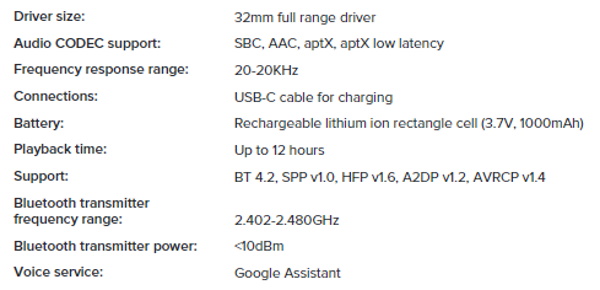 Features
Personal Sound Beamforming design for entertainment and communication without blocking your ears
Optimized audio experience with customized acoustics for music, movie, and gaming
Foldable and Ergonomic Fit Design for maximized comfort wearing around your neck
Up to 12 hours audio playback
On the outer surface of the Halo, there is a design that covers a speaker grille type of material. The red outer surface as shown below seems to be some sort of lightweight metal.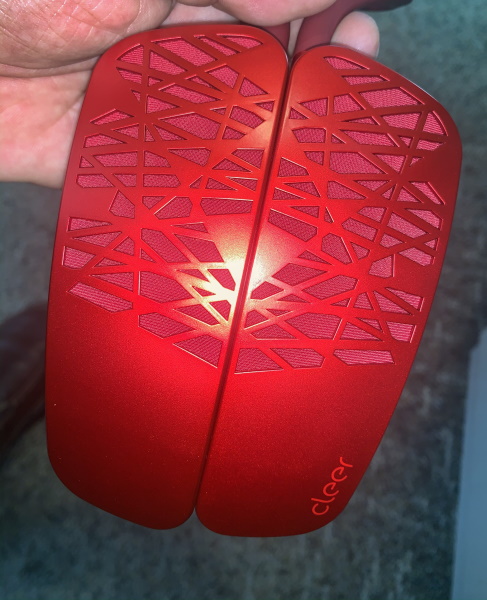 On the top of each side, there are the speaker ports. The next few photos and illustrations below show the buttons and their functions and the location of the USB-C charging port.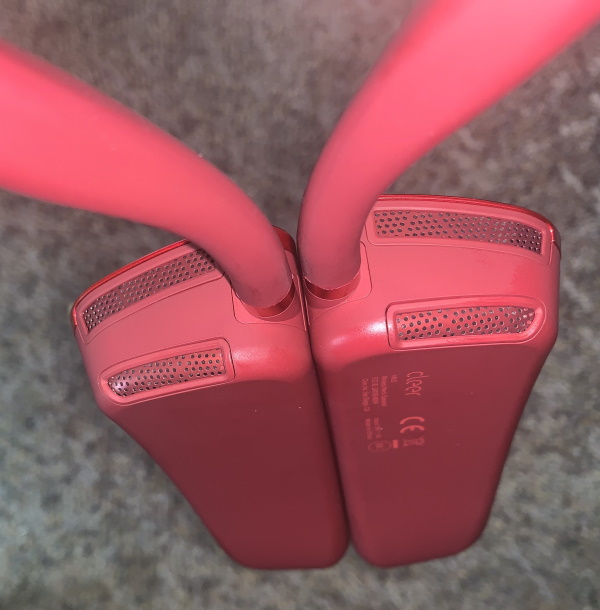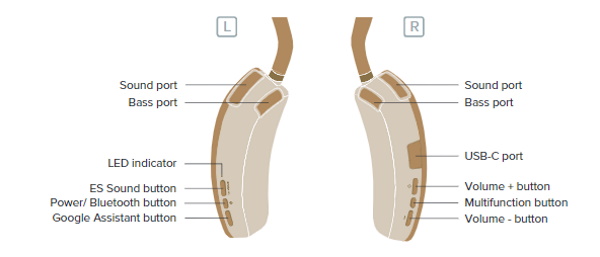 LED Status indicators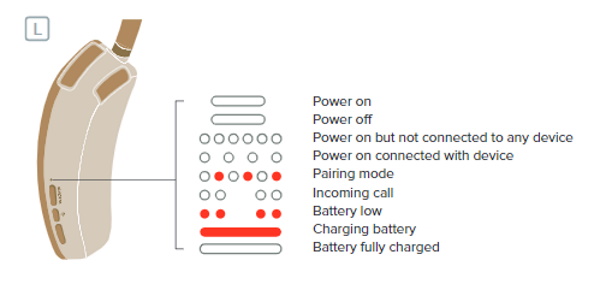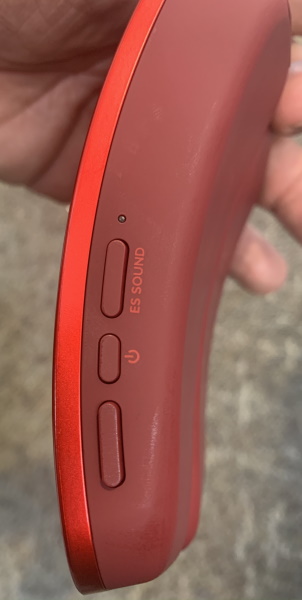 The opposite side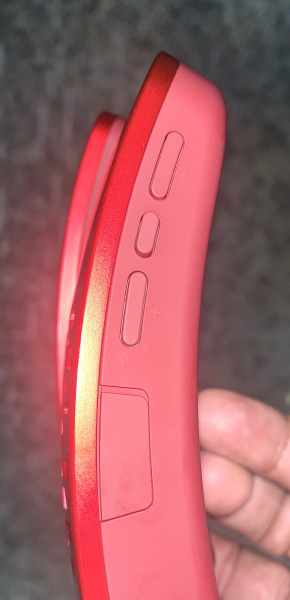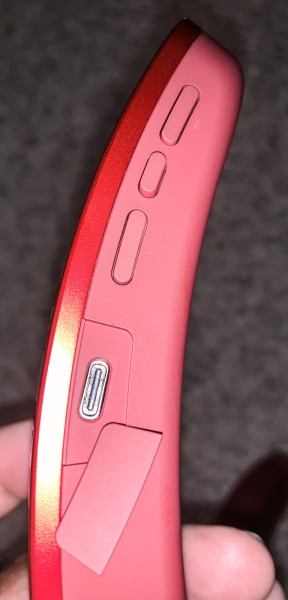 Performance
As seen in the preceding photos, I received the Halo in red. The shade of red is quite attractive. Once I removed it from the box, I charged the device and once charged, I powered it on. It immediately went into Bluetooth pairing mode, showed up on my smartphone, and paired. I then placed it around my neck, selected one of my favorite gospel tracks and started listening. I was immediately surprised and smiling. The music reproduction had presence and presentation of Lows, Mids and Highs. It actually sounds quite "rich". I was quite shocked that it was able to perform that well. I listened to a few more genres of music and they all sounded great. After some listening, I decided to call a few people. I was honestly expecting that this was where the Halo would disappoint me, but I was wrong. Call after call was clear and easy for both parties.
I also have to note that the Halo does sit comfortably around my neck and does not create any fatigue when being worn for a few hours. Overall, I am very happy with the performance and I have been using it when watching TV on my iPad Pro 12.9″. I previously used wireless earbuds, but they would hurt my ears after a while, and I could not hear if/when my kids and/or wife would call me. The only con would be that listening is not private and can disturb others around you. It is definitely not a device for use in the library.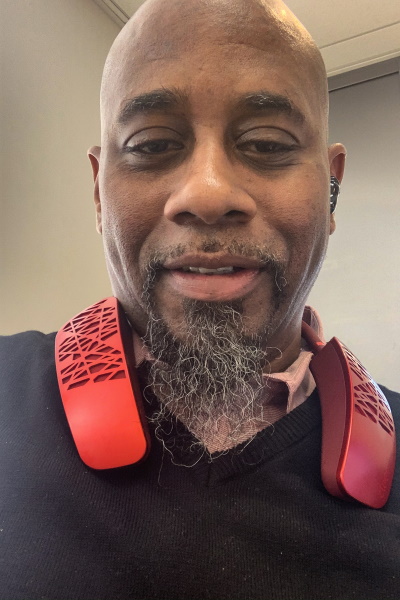 As I mentioned, pairing the Halo with my phone was very easy. As soon as I powered on the Halo, it showed up on my phone in the list of available Bluetooth devices.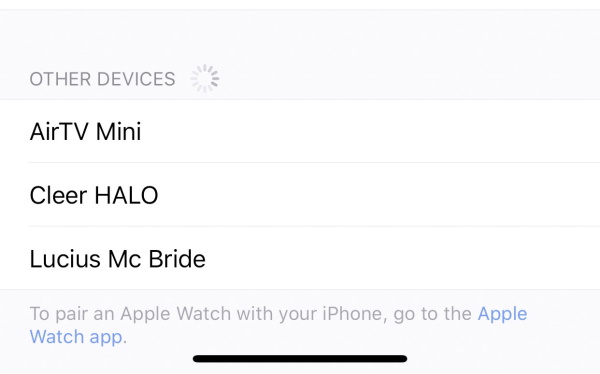 The illustrations below show the Bluetooth pairing process.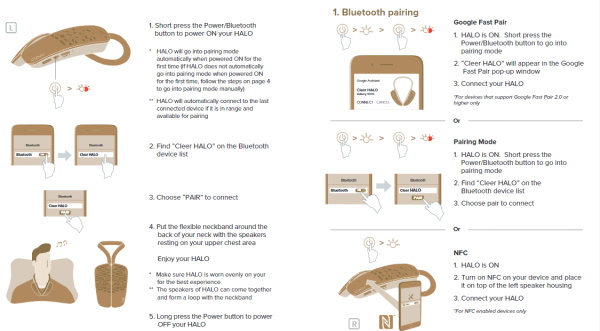 The Halo is also Google Assistant-enabled. The process is shown below. The Google Assistant app for IOS works quite well, but I deleted it after the test and went back to relying on Siri.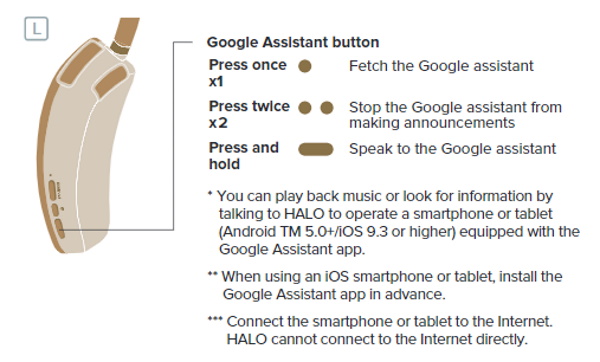 What I like
The unique design
The audio reproduction
The quality of the phone functions and audio
What I'd change
Add Siri to readily accommodate iOS
Final thoughts
When I first saw the Cleer Audio Halo, I was not impressed. I immediately preconceived that much like the audio glasses that I have reviewed, that the sound would be pretty bad and that they would not be any true frequency representation. I also assumed that phone conversation would be almost impossible because of bad audio on both sides. Well, I will humbly admit that I was so very wrong. The Halo manages to do a nice job of reproducing audio, and everyone has told me that my phone conversations sound good and clear and normal as if I was on a regular phone. While the audio is not private, that is not part of the intended design. Wearing this type of device around the neck may not be for everyone and would be an individual choice, but from my personal experience, and surprisingly so, I definitely give Cleer Audio a job well done and two thumbs up!!
Price: $149
Where to buy: The Cleer Audio website and Amazon
Source: The sample for this review was provided by Cleer Audio.
Support The Gadgeteer
:
The Gadgeteer is supported by readers like you! If you buy something through the links on our site, we may earn a small affiliate commission. Thank you! Learn more.