We use affiliate links. If you buy something through the links on this page, we may earn a commission at no cost to you. Learn more.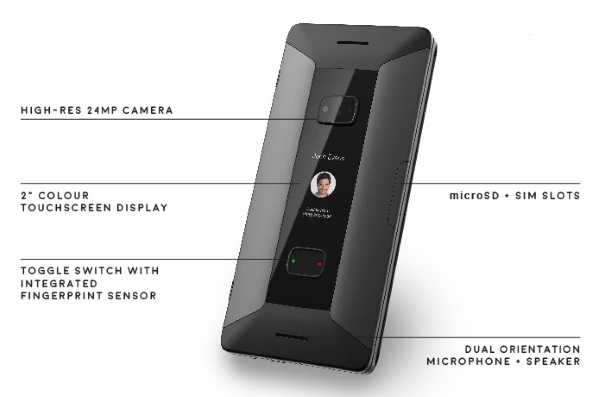 NEWS – As a self-confessed nerd, everyone that reads my news stories knows that I am a sucker for gadgets. I am also pretty much "tied" to my smartphone and tablet, and my entire home runs on some sort of technology for most tasks that can be handled by technology. Every day on my commute back and forth to work, I carry my iPhone and iPad in my backpack and during the commute, I am on one or the other. While the apple environment does integrate devices and allows you to answer a phone call on the iPad, I wonder if there is a newer technology device that marries both devices into one much like a device I once saw called a Phablet.
The Cosmo Communicator is touted as the complete mobile communication tool that provides a pocket computer, mobile phone, and camera all in one compact device. It features a keyboard, a world-wide dual-SIM mobile phone and can be used for emails, messaging, editing documents, making calls and taking photos. Its specifications include a dual-display: an external 2″ touchscreen when the device is closed and large 6″ touchscreen when the device is open, a high-resolution 24MP camera, 6GB of ram and 128G of flash storage, along with NFC for payments, a fingerprint sensor and a smart toggle button for security and control.
The crowdfunding for the Cosmo Communicator ended on December 6th, 2018, and managed to raise 453% of the intended fundraising goal. You can read more about this device on their Indiegogo page. It should start shipping in June of this year(2019) and should retail for around $570.