We use affiliate links. If you buy something through the links on this page, we may earn a commission at no cost to you. Learn more.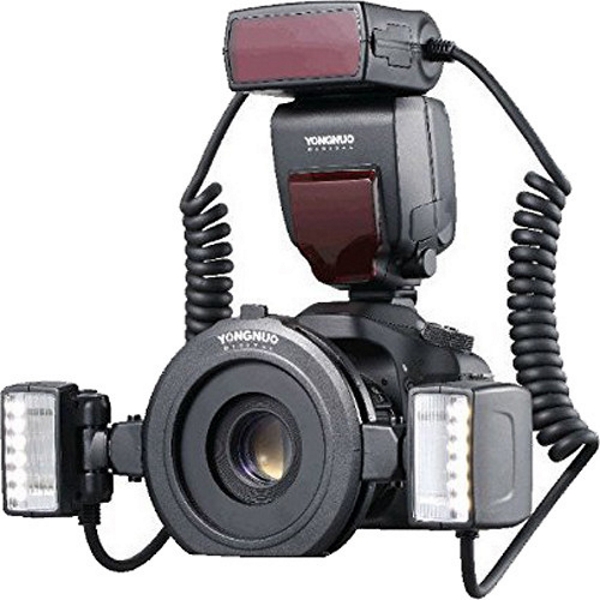 Once again, Yongnuo is making a difference in the photography industry with another one of their photography products. The Yongnuo YN-24EX TTL Macro Flash for Canon Cameras is a great product that works very well, and is priced less than 1/5 the cost of the Canon macro twin flash. I own this twin flash, and while it is not completely equal to its Canon counterpart, it comes in at a very close 2nd place. It is well built, quite solid, and quite durable. Since these types of gear must always be handled with care, there is no weakness in build quality when compared to Canon's twin flash.
This twin flash fully supports Canon's E-TTL / E-TTL II system, and also allows for the usual manual control. Just like the Canon version, it has two flash heads that mount on the front of your lens. You can control the position of each flash head for optimal lighting of the subject. There is a LED autofocus assist light built in, and "users have access to both 1st and 2nd curtain sync". The flash also has a PC sync port, and it can be powered by 4 AA batteries or an HV power pack. Included in the box are 4 adapter rings (52mm, 58mm, 67mm, and 72mm), and a nice protective pouch good for storage and transporting.
If you would like to purchase the Yongnuo YN-24EX TTL Macro Flash for Canon Cameras, head over to Amazon or B&H Photo Video and pick one up for $171.