We use affiliate links. If you buy something through the links on this page, we may earn a commission at no cost to you. Learn more.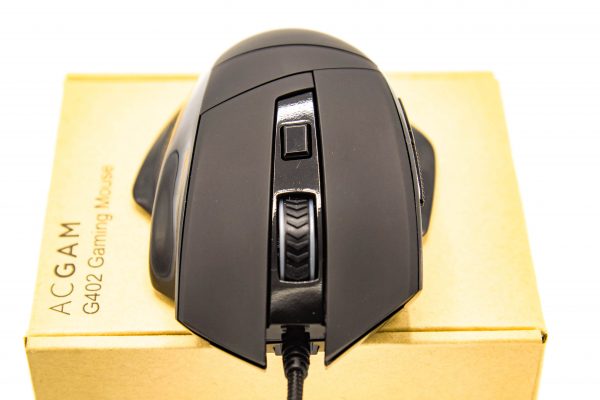 In today's world, the computer Mouse has become standard on almost every computer. While tablets and other such devices utilize alternatives, no one device has yet been able to make it obsolete. As computer gaming has become mainstream, many companies have joined the popularity and created a mouse specifically designed and labeled for gaming.
What is it?
The ACGAM G402 Gaming Mouse is a wired right-handed optical ergonomic gaming mouse that is designed for ease and speed of use by the gamer. It features 7 conveniently located buttons, RGB color customization, OMRON gaming switches and supports USB 2.0 and 3.0.
What's in the box?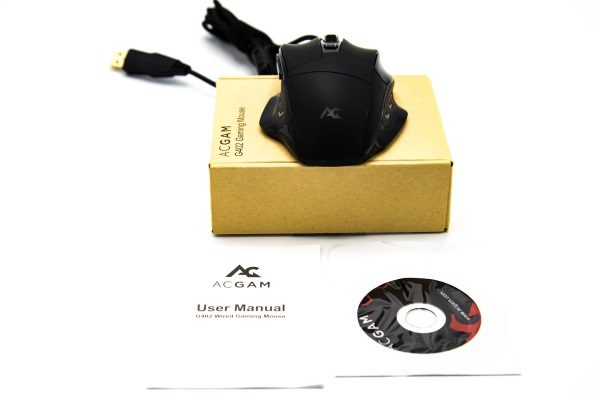 In the box there is the G402 mouse, a 3-inch driver disc and a manual that includes the basic instructions in 6 languages. ACGAM employs a very minimalist concept in both the accessories they provide and the very thin manual in very small writing.
Design and features
The ACGAM mouse is well built albeit completely made of plastic. It is very light but it does fit well in my hand. It is a right-handed mouse with contours that fits well to my right hand. The right and left click buttons are on a slope with a concave curve that hugs my fingers very well and add to the comfort and ease of use of the mouse, There are 2 buttons on the left side of the mouse that are well placed and make for easy access with my thumb with just minimal movement required for me to select either one. The mouse uses a USB cable connection. The built-in cable is braided and seems very strong and likely to withstand continuous use without fraying or breaking. The optical sensor is very responsive and without delay. This mouse is also very attractive with customizable colors that shine brightly on both sides and make it a pleasant addition to the work routine.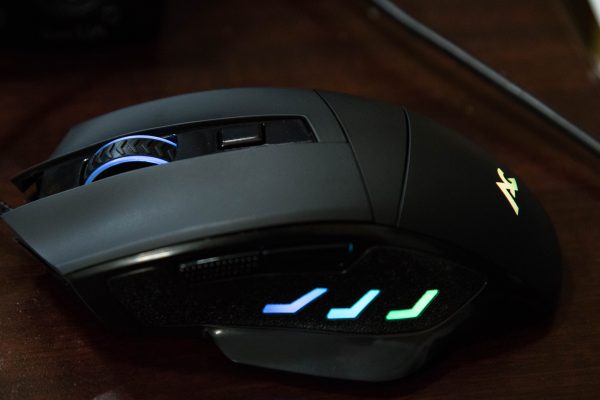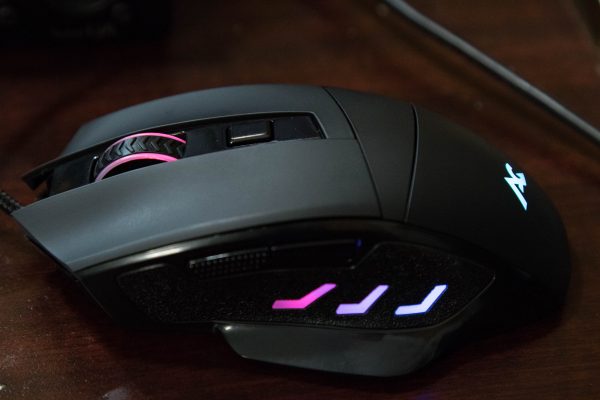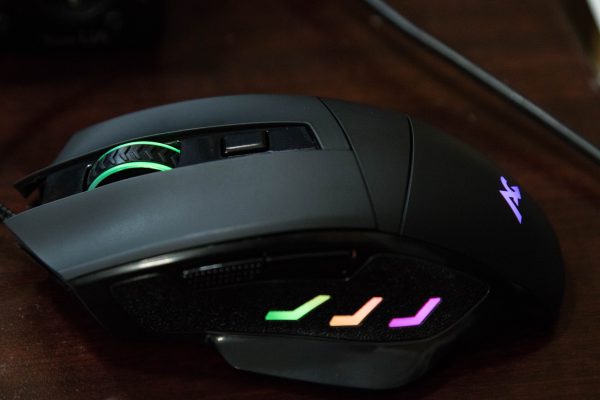 ACGAM does provide a software suite with the mouse that allows the user to customize the colors, the functions of each of the 6 programmable buttons, the speed of tracking, the adjustable DPI settings and the actual "breathing" of the lights while in use.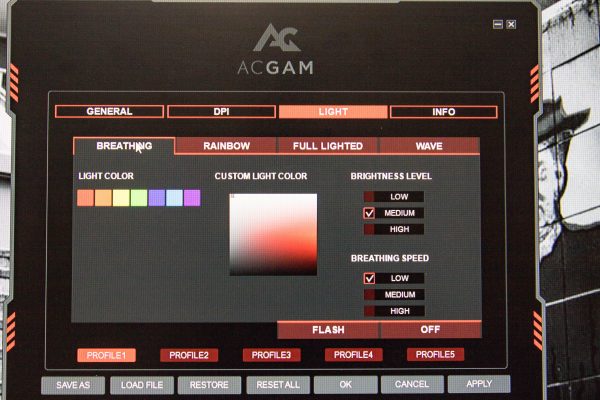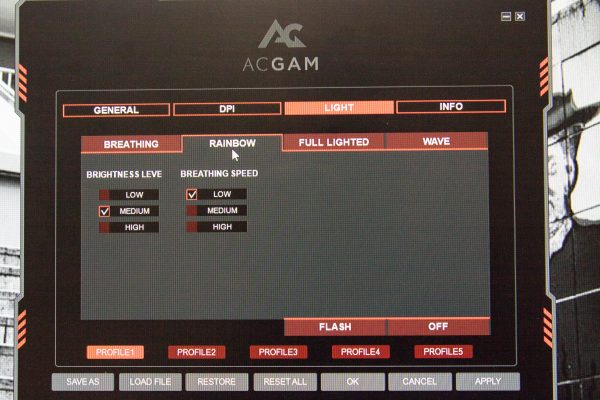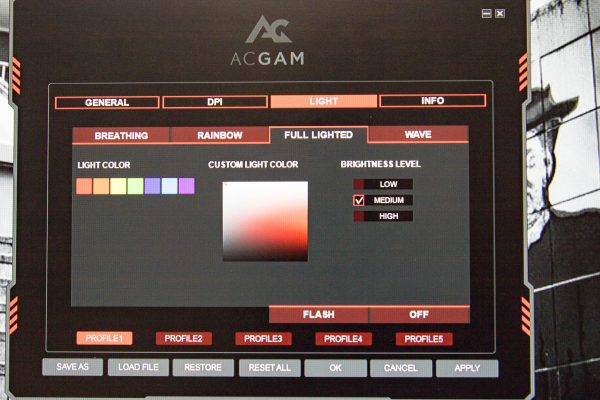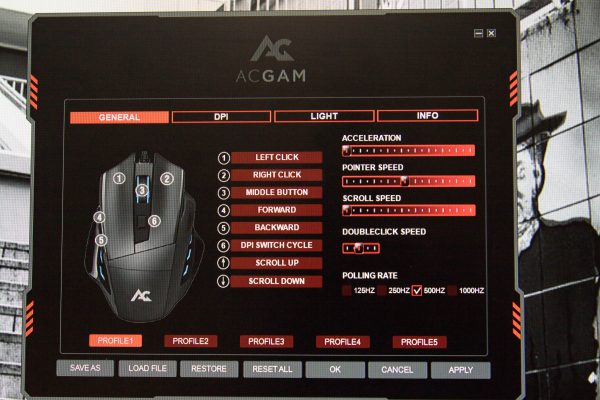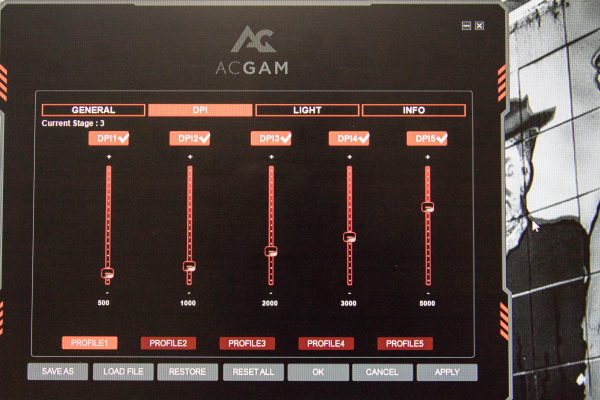 What I Like
After using the G402 mouse quite a bit, I can say that I really like the responsiveness of the optical sensor, the customizable color schemes, and the ability to program each of the 6 buttons and save them as profiles for various applications. The mouse is very easy to use because the design of the contours is well thought out to fit the hand comfortably, and I like that I can add it to workflows in other applications other than games.
What needs to be improved?
While the mouse is sleek and a great value for what it offers, I found that the stiff braided USB cable was at times very restrictive to my movements and did get in the way of the other equipment on my desk. Making this mouse a Bluetooth mouse would greatly improve its flexibility. While understanding that this is a low-cost mouse, it is being marketed as a gaming mouse, and therefore the design should offer more in the way of knobs with a greater range of movement to accommodate more of today's gaming requirements.
Final thoughts
The ACGAM G402 Gaming Mouse is a great "bang for the buck" deal. It offers quite a bit of customization and programmability for the price, and it is well built. While it can be utilized for some games, its ability to customized for use with other applications and workflows to add ease and efficiency might be a better application, especially since today's games are very sophisticated and require a lot of control ability to be fully engaged.
Price: $15.99
Where to buy: Amazon.com
Source: The sample for this review was provided by ACGAM.