We use affiliate links. If you buy something through the links on this page, we may earn a commission at no cost to you. Learn more.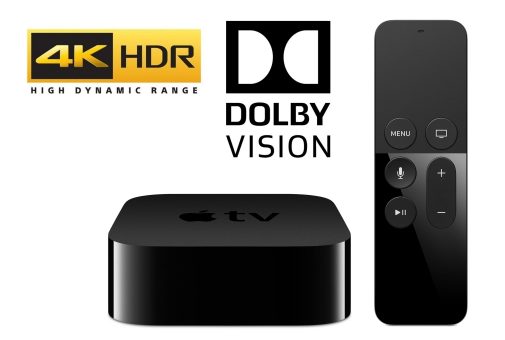 Apple's Home Pod continues to make news even though its official release is still several months away. Home Pod's Firmware, accidentally released online by Apple, continues to drop hints at possible upcoming products. This time, developer Guilherme Rambo uncovered strings inside that seem to confirm that the next gen Apple TV will indeed be 4K, with possible support for Dolby Vision and HDR10.

Rumors have swirled as far back as February that Apple was working on a 4K version of its popular set top box. Saying that it would have more vivid colors and arrive later this year. Many (like myself) have been waiting for this for a long time. Most other streaming devices like ChromeCast and Roku have supported 4K for years, yet Apple remained apprehensive when it came to updating the Apple TV. Looks like that's all about to change.
4K may have started out as a gimmick, much like 3D, but most mainstream TV's  out now, support 4K/HDR10. Manufacturers like LG and Vizio also support Dolby Vision. With more and more movies and shows available in the format, and 4K TV prices continuing to drop, it seems as though Apple is finally ready to throw their hat into the 4K arena. For now, all we can do is wait, and hope.
Lead image mockup by Michael Strange