We use affiliate links. If you buy something through the links on this page, we may earn a commission at no cost to you. Learn more.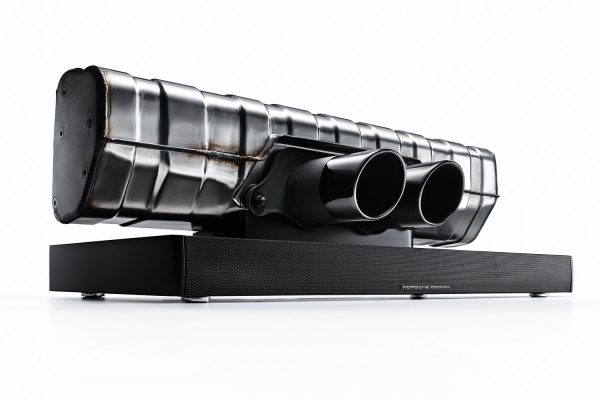 I've been fascinated with Porsche's 911 sports car since I was old enough to even think about driving. I even owned a scale die cast model in midnight black. So when I saw that Porsche had designed a soundbar using parts from a 911 you can bet it piqued my interest.
I never could afford that 911 I dreamed of as a kid and quite frankly even the sound bar is a little too rich for my blood. But, it's oh so cool! Porsche Design took the original rear silencer and twin exhaust from a 911 GT3 and used them to resonate sound. The rear silencer acts as an onboard subwoofer. The result is a deeper, measurably louder audio experience with a higher maximum volume. Design wise it's awesome. The look is raw, right down to the visible soldering marks on the rear silencer and the glossy black of the twin exhaust. A real collector's piece to be sure. 
The 2.1 virtual sound system has a powerful 200-watt output and is loaded with features. A Dolby Digital decoder, DTS TruSurround, Bluetooth 3.0, a LED display and more. As far as connections go, there are 2 digital inputs (coaxial and optical), an analog input and a Subwoofer output in case you want to add your own subwoofer to the mix. The soundbar also comes with a basic remote control.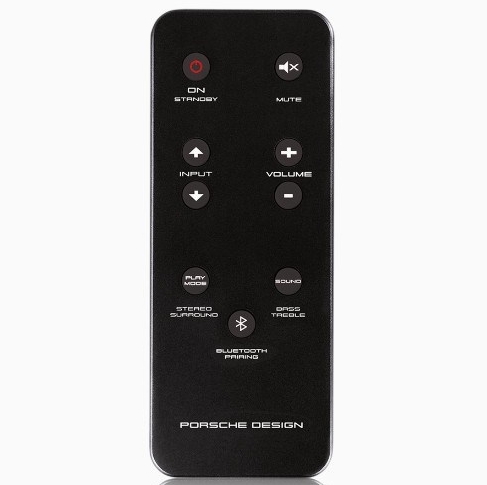 The Porsche 911 soundbar can be yours all for the low, low price of $3500. After you pick your jaw up off the floor, head over to their website for more info. Vrooom! Vrooom!