We use affiliate links. If you buy something through the links on this page, we may earn a commission at no cost to you. Learn more.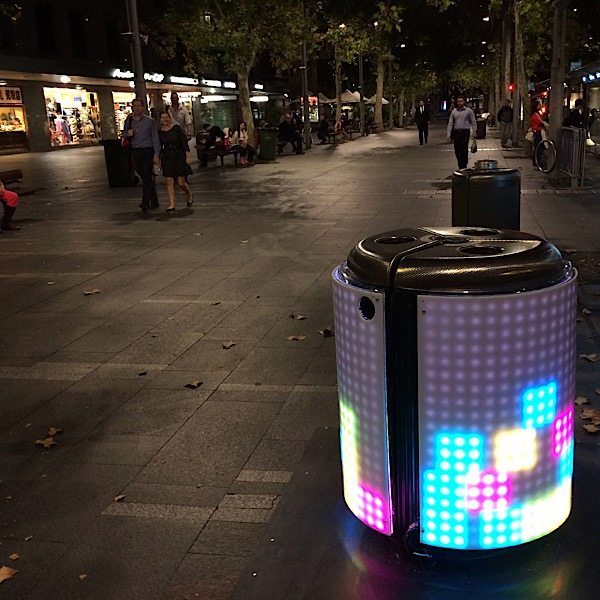 How do you get millions of people to do something they already should be doing? Well, you turn it into a game of course. At least that's what Sencity the company behind the TetraBIN is trying to do.
The TetraBIN is a connected trash bin that rewards people for tossing out their trash. It's a three-sided large garbage bin that uses a wraparound screen to display a side scrolling game field. Sensors inside track the trash being thrown into the TetraBIN advancing the game. At the completion of the game, pedestrians are given a code displayed on the screen that they can be redeemed on the TetraBIN website. At some point, people may also be able to get physical items through the mail. 
TetraBIN uses 4G connectivity, so set up is rather easy and if close enough they can even communicate with each other. Aside from game play the TetraBIN can also alert the bins owners to fill levels and collects usage data. It can also be used to display such useful information as bus and train schedules, traffic updates and even weather.
Personally, I think it's sad that we live in a world where we have to make doing things like throwing your trash away into a game. However, if inventions like the TetraBIN make our cities into cleaner places to live, then I say Play on world, play on!
To learn more about the TetraBIN head over to their websites tetrabin.com or tetrabin.nyc and for information about Sencity at sencity.city.