We use affiliate links. If you buy something through the links on this page, we may earn a commission at no cost to you. Learn more.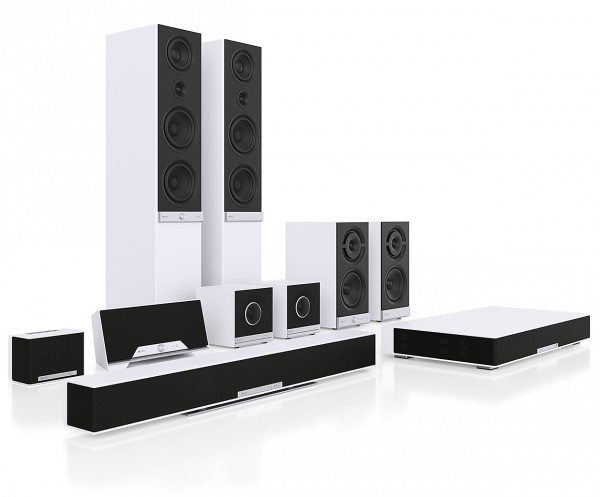 My father was in the US Air Force, so I grew up as a service brat living around the globe. Many service families residing in Europe (I lived in England), from the 50s to the 70s bought German audio products because they were beautiful, affordable and well built. Ours was a Telefunkin stereo with removable speakers and built-in turntable. I loved it! I mention this because another German audio company—Raumfeld (a sister brand to Teufel)—is entering the US market in a big way with an interesting line of speakers. Their simple, form follows function design ethos reminds me of that early Telefunken gear.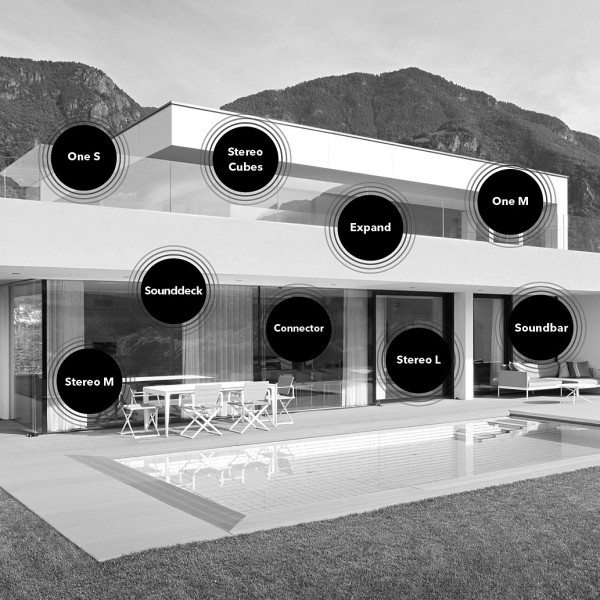 However, Raumfeld is all modern and all business with a range of speakers that will challenge anything in their price range. And what a range it is—from the small, but powerful One S to the monster floor-standing Stereo L speakers. What makes Raumfeld unique is that any and all of the speakers can be combined into a whole-house wireless music system that can also be individually controlled room-by-room—your choice.
Raumfeld utilizes wifi for true hi-res 192 khz/24 bit audio streaming. Each speaker or pair of speakers has their own class D amplifier and high quality digital audio converter (DAC) for lossless playback.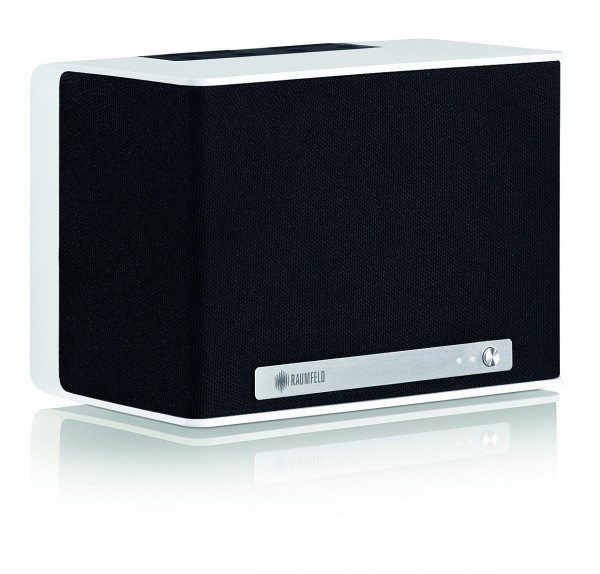 The One S speaker features a 2-way system using a coax tweeter/mid/bass driver along with side-mounted passive bass radiators to achieve a respectable low end. The One S can be used as a single speaker or configured to operate as a wireless stereo pair with separate left and right channels when combined with an additional One S.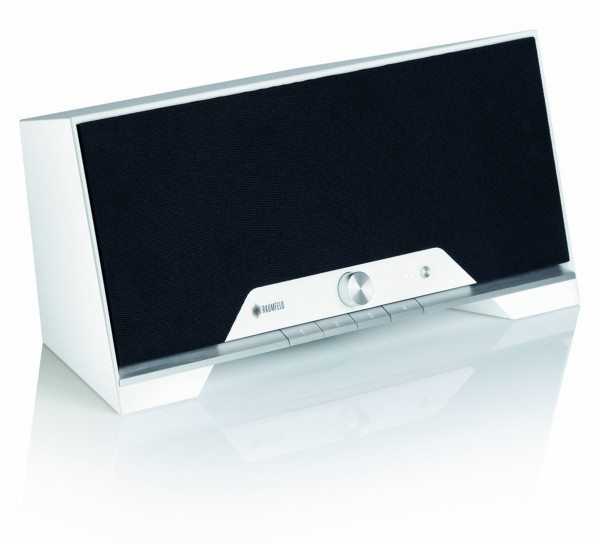 The larger One M provides maximum sound and playback options in a device small enough to be placed anywhere look like. The elegantly tapered enclosure contains a complete 5 driver stereo system and integrated downfiring subwoofer.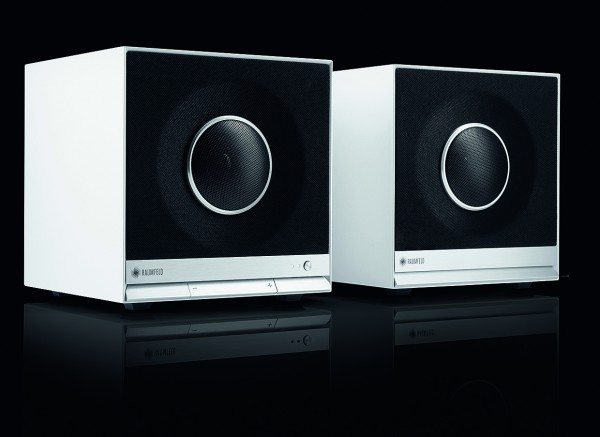 The Stereo Cubes measure 8 inches across but are packed with high-end audio technology: A bi-amped 2-way coax system within bass reflex enclosures powered by a 160 watt amplifier (in the active speaker). These cubes will fill a room with stereophonic sound.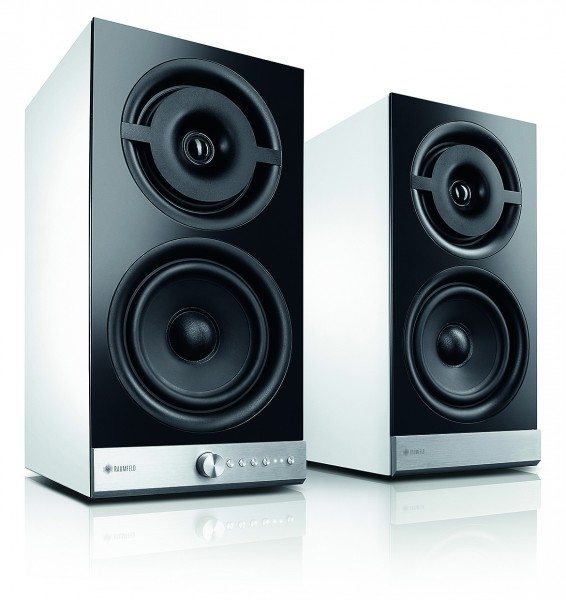 The Stereo M speakers are a 3-way bookshelf system with a coax tweeter/midrange driver unit and powerful woofer powered by a massive 320 watt amplifier.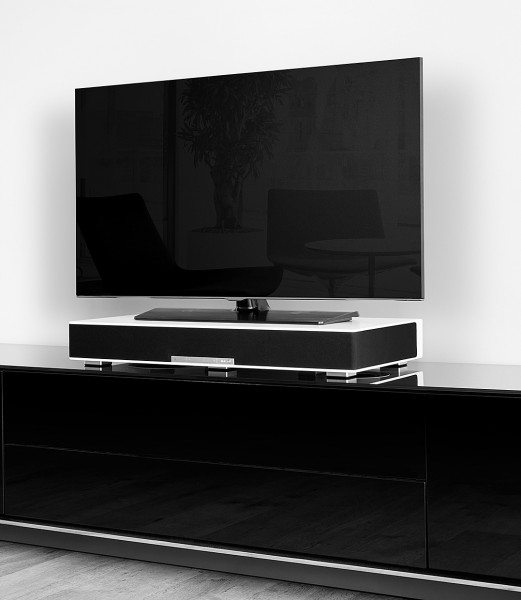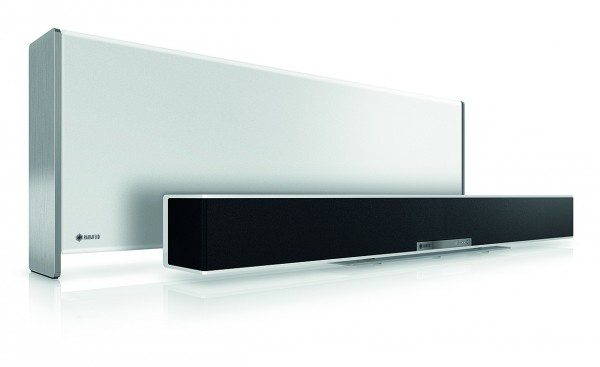 The SoundDeck and SoundBar offer audiophile sound for TVs. The SoundDeck has six high-end-drivers, two downfiring subwoofers & a 280-Watt amp for room filling movie sound and music.The Raumfeld SoundDeck works seamlessly with other Raumfeld devices in a multi-room setup. The SoundBar will switch between music streaming and home cinema sound at the press of a button. Supporting the Soundbar is an active subwoofer in an innovative flat design that fits easily under a sofa. The cabinets of both the Soundbar and Subwoofer are fashioned from real wood. Brushed aluminum complements the system.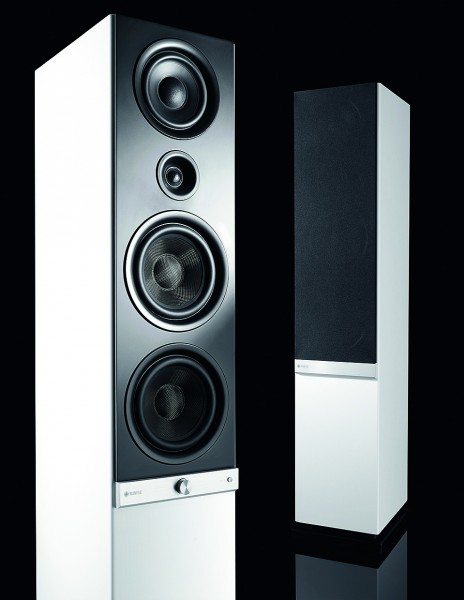 Finally, the Stereo L is a highly efficient, Wi-Fi-enabled tower speaker pair that delivers quality playback from two amplifiers for a total of 400 watts. Raumfeld's flagship model, the Stereo L points towards the future of music streaming by delivering playback comparable to the best wired stereo solutions.
All the speakers will receive many popular streaming services directly (Spotify, SoundCloud, TIDAL, TuneIn and Last.fm) with more being added over time. Streaming can be controlled with an app for Android and iPhone.
Raumfeld speakers are available now from Amazon and priced from $250 for the One S on up to $2,400 for the giant Stereo L speakers. Raumfeld offers an 8-week return policy. Visit amazon.com/Raumfeld for more information.