We use affiliate links. If you buy something through the links on this page, we may earn a commission at no cost to you. Learn more.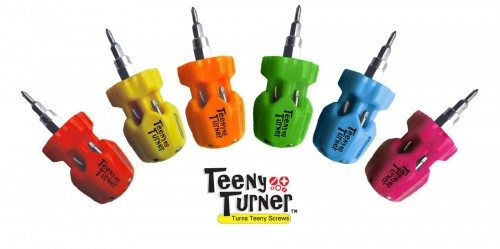 It never fails when I am on a trip or out shooting pictures or videos, I run into a need for a screw driver. But not just any size screwdriver, I always need one to fit small screws. I do carry a few loose mini type screwdrivers in my camera bag, ones that I think will cover any situation, but it never fails that I don't have the one I need. Enter the Teeny Turner by Picquic, a 7 bit micro screwdriver. As you can see by the picture the Teeny Turner is a small screwdriver that has the ability to change out bits to allow you to have the right bit for the needed job. The Teeny Turner's included bits are designed for smaller screw types such as those on eye glasses and on computers and it includes the following bit type and sizes:
00 Phillip head
0 Phillips head
2mm slotted
3mm slotted
T-5 Torx
T-6 Torx
T-8 Torx
All the bits not being used fit nicely into the handle of the Teeny Turner so you won't lose them. You can find Teeny Turners on-line at several locations but the best price I have found so far was $4.24 at Sears Online with in store pickup.