We use affiliate links. If you buy something through the links on this page, we may earn a commission at no cost to you. Learn more.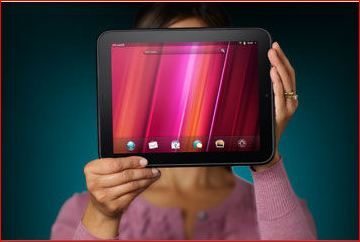 I'm not sure why I'm writing so much about the HP TouchPad lately. I like the device and I like webOS, but the tablet is really my wife's. I'm kind of stuck on my Android-powered, Asus Transformer. Nevertheless, the story of the HP TouchPad seems to be continuing with more twists, turns and odd occurrences than a season of "Fringe". Here's a recap.
A few years back Palm, Inc. started working on a new operating system to replace their aging PalmOS to better compete with the then new kid on the block, the Apple iPhone. They created webOS and launched it on a couple of smartphones (Palm Pre and Palm Pixi). Unfortunately, for the company it was too little, too late and their investors sold them off to Hewlett-Packard in mid-2010.
HP turned on their press release machine and announced they would be using webOS on all sorts of devices including a new smartphone and a tablet. Unfortunately, the CEO who had made the purchase of Palm resigned after being accused of some less than proper behavior. Under pressure to get something in the marketplace to compete with Apple and the rising Google Android wave, HP released a tiny smartphone called the "Veer", and then in early July the HP TouchPad was launched.
The TouchPad was to be a "more serious" device than the iPad directed at executives. So, in keeping with that message HP hired comedian/actor Russel Brand (Arthur), and Lea Michelle (Glee) for comm
The reviews were lukewarm at best, based on webOS 3.0 bugs, somewhat inadequate hardware, a small app offering and pricing that matched Apple's iPad at $499 for a 16GB model. They send out a couple of updates to webOS and things seem better, but sales remain bleak.
HP reacts and offers a $50 discount and then a week later a $100 instant rebate for a weekend. Three days later they decide to make the price change permanent. Reports started to circulate that BestBuy, Inc. was pulling the TouchPad off their shelves and would be returning 250,000 units (which was more than the total sold to consumers).
Then on August 18, about six weeks after its launch, HP announced that they were discontinuing the TouchPad and their smartphone line. The next day the TouchPad was quietly put on clearance at $100 for the 16GB model and $150 for the 32GB model. Within hours the discussion forums, tech blogs and twitter were buzzing with the news – retailers' and HP's online store were crashing from the demand. BestBuy faced with lines of eager customers did an about-face and started selling the TouchPad again. Within a couple of days the TouchPad was sold out everywhere but eBay where some profiteers were attempting to cash-in on the frenzy.
When HP announced the discontinuation of the TouchPad and coming smartphones they also stated that they were going to continue developing webOS. Many, including me, just took that for corporate double-speak and continued writing our obituaries. But, to their credit, HP's webOS team has released an update to give the device true document editing capabilities, a free app promotion and have stated a new  over-the-air system update is nearing release.
Perhaps the sounds of jammed customer service lines or warehouse people scurrying around to cover the back-orders caught someone's attention at HP because there seems to be a movement afoot to bring the TouchPad back to life. Todd Bradley, the leader of HP's Personal Systems Group, stated today that the company could resurrect the TouchPad as part of its strategy as they split HP's PSG into a separate entity.
Will we now see the 7" HP TouchPad "Go" that had cleared the FCC just a week or so back? What of the Pre 3 smartphone? Will there be a new 10" TouchPad in the offing? Will Samsung buy the group from HP?
As I finished the latest chapter in this tale, HP announced that it would be making at least a limited quantity of new TouchPads available in the next few weeks.