We use affiliate links. If you buy something through the links on this page, we may earn a commission at no cost to you. Learn more.
My first impressions of the Guard ID Vault were good; it looks like what it is supposed to do. Lock up your personal user information in a unit that looks like a lock. The unit plugs into a free USB port on your computer and stores your user names and passwords, so that it is not necessary to reenter this information each time you visit that particular web site.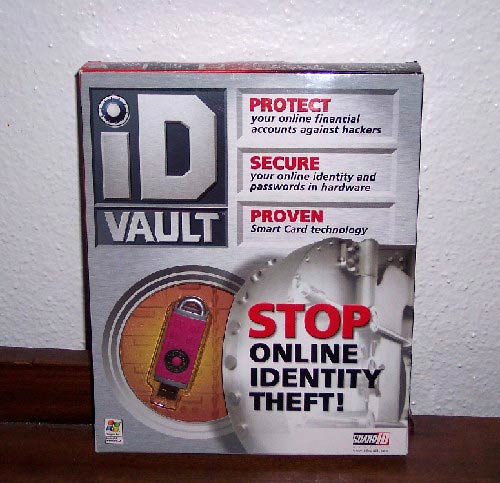 In order to use this piece of equipment you must first install some software on your computer. This software then takes you through the set up of the device itself. It first asks you to select a personal identification number. Next the software generates a serial number for you to use in case you forget your personal identification number. It then asks you to name your ID vault. Once these steps have been completed you then begin setting up the secure favorites that allow you to access secure web sites. The software installation was straightforward and easy. However the process of entering the information for each web site can be time-consuming.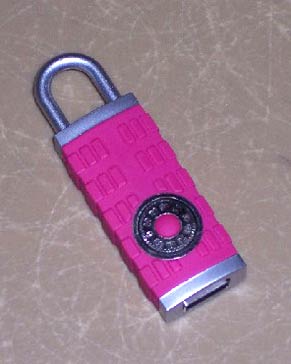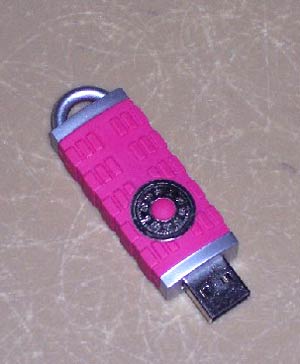 The ID vault separates your financial information web sites from general web sites and at intervals asks for your PIN number. If you fail to enter your PIN number correctly 3 times it will then ask for the serial number that it generated in the set-up and if that is entered incorrectly 3 times then the unit will disable itself forever and be completely useless. Someone else getting their hands on this unit has a very limited window to hack into the information it contains before it becomes un-useable.
It also has several other unique features that I found useful, such as verifying the web site address with a database maintained by the manufacturer for the purpose of blocking phishing attempts. While this is a great feature, there is a gotcha. ID Vault verifies the over 5000 IP addresses for the banks, credit unions and brokerage accounts every day. The daily updating service is free for the first year, after the first year the fee is $19.99 per year.
Another useful feature was the use of an onscreen keyboard in order to keep your keystrokes private. This is a thoughtful feature. The software also allows you to make a backup of the data in one unit and store it in a second unit. This was a feature that I was most pleased with. Any one that uses computers daily knows how important it is to have a backup. The cost of a second unit becomes minor when you think of the time invested in reentering all of the information and setting up from scratch a replacement unit.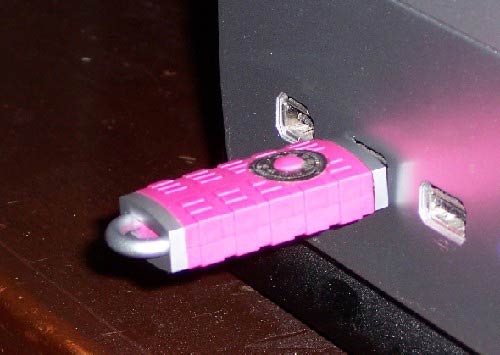 Overall I think this is a very useful thing to own. With a price in the $40-$50 range, it is a reasonable investment. In closing the only thing that I might change about the unit itself is the bright pink color. I would just like to have something holding financial information be more low-key in appearance.
Product Information
Price:
49.95
Manufacturer:
Guard ID Systems
Retailer:
Guard ID Systems
Requirements:

Windows XP Home or Windows XP Pro
Internet Explorer

Pros:

Stores website usernames and passwords
Protects against phishing websites

Cons:

Entering website info can be tedious
Presently only compatible with Windows
Presently only compatible with IE
Subscription cost of $19.99 per year after the first year