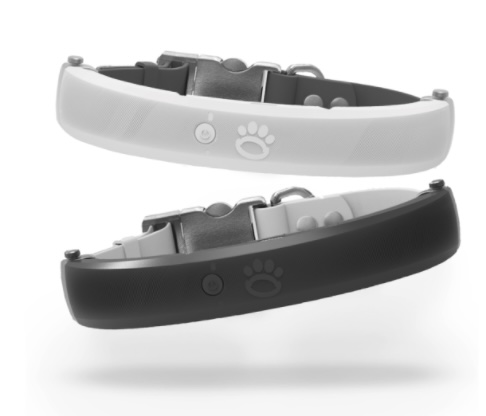 NEWS – Many years ago I had a Corgi who was a little escape artist. When we lived at our first house, she and her sister dug under the fence one time and went trotting down the road like little bandits. When we moved to where we live now, we had to put Kasey on a long chain when we'd let her outside because we didn't have a fenced-in yard. I'm sure she hated that chain, but we didn't have any other way to protect her at the time.
Backed by dog expert Cesar Millan, Halo is a smart collar and app that you can use to create an invisible fenced area at the touch of a finger to train your dog. I'm sure you've heard of "invisible" fences for dogs, but the Halo product doesn't require that you bury wires around the perimeter of your home to create the fenced area.
How does it work?
What types of feedback does the collar provide for my dog?

The Halo Collar is capable of providing six types of feedback:

Prevention: Warning, Boundary, and Emergency feedback
Encouragement feedback: Whistle, Good Dog, and Come Home feedback

Each type of feedback has predefined default settings, but you can customize your dog's settings at any time. Your dog's feedback types can be set to use sounds, vibrations, or static. With the variety of sounds, vibration patterns, and static levels to choose from—including Cesar's various voice commands and his famous "TSCH" sound—you have complete control over customizing your dog's experience. With Cesar's guidance, you'll learn to set the best feedback for your dog's energy levels.
From this info on the Halo site, it doesn't appear that the Halo Collar is a "shock" type collar. But having said that, I've not tried it or tested it.
The Halo collar is expensive at $799 and there's a monthly plan that ranges from $2.70 a month up to $29.99 a month depending on the features. For more info head over to halocollar.com for all the details.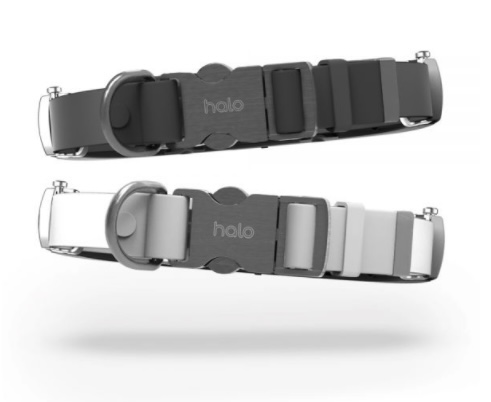 Support The Gadgeteer
:
We may earn a small affiliate commission from purchases made from buying through links on our site. As an Amazon Associate I earn from qualifying purchases. Learn more.