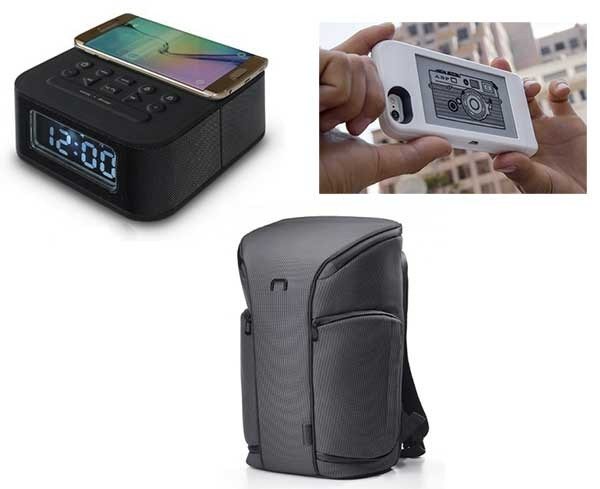 Buy any NIID Backpack, get a NIID Laptop Tote for Free – (use the code: MP4S7UPM) – NIID offers three different backpacks on Amazon  which include the Decode laptop backpack, Decode Slim laptop backpack and the Decode Traveler laptop backpack. They all feature a durable Eco-Polyester exterior with water repellent coating and Air-Armor shock absorber to protect your gear from abuse. The prices of the bags range from $69 – $99. Add one of the backpacks and the laptop tote to your cart before applying promotion code MP4S7UPM. Deal expires on 10/10/15.
VoltNow DreamQi Wireless Charging Dual Alarm Clock – Automatically save 15% on this alarm clock with built in wireless charging pad, 4 levels of brightness, including off, Bluetooth speaker, and 2 separate alarms. Expires on 10/14/15
popSLATE for iPhone 6/6s (use the code: POPAMZ30) – The popSLATE lets you add an e-ink screen to the back of your iPhone 6 or iPhone 6s to display images and information. I reviewed the Android version of this product earlier this year. The popSLATE is normally priced at $129, but you can save $30 when you use the special code POPAMZ30. Expires on 10/18/15.
More stories from The Gadgeteer