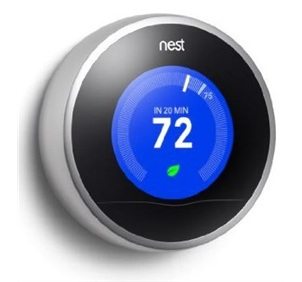 Monday's LogicBUY Deal is the 1st-generation Nest WiFi thermostat (T100577) for $179.00.  This smart thermostat remembers your preferred temperature, can automatically adjust the setting while you are away, and can be controlled with your smart phone when connected to your home WiFi.
$249 – $70 savings = $179 with free shipping.
This deal expires March 25, 2013 or sooner. Check the above link for more details on this deal, and check the LogicBUY home page for other deals.