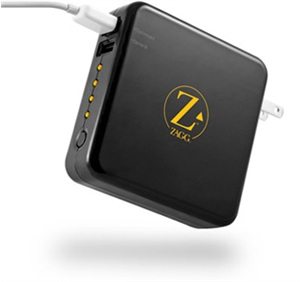 Thursday's LogicBUY  Deal is the Zagg  ZAGGsparq 2.0 Portable Battery Backup & Charger [iPad compatible] for $49.98.  Features:  6,000 mAh lithium polymer backup battery, power level indicator lights, maximum power output is 2000mA at 5V, uses 100-240VAC at 50/60 Hz power source, measures 3.5″ X 3.5″ X 1″, compatible with any USB-charged device including cell phones, handheld gaming systems, digital cameras, has two USB ports for charging mobile devices when plugged into a standard outlet.   Specifically engineered to charge Apple's iPad (extra 5-6 hours of battery life), and can recharge an iPhone up to 4 times.
$99.99 – 50% discount = $49.98 with free shipping.
This deal expires July 5, 2012 or sooner. Check the above link for more details on this deal, and check the LogicBUY home page for other deals.