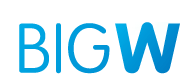 Go through your 1000s of photos and find your best shots.  Starting June 7, BigW is doing $1.00 11″ x 14″ prints.  They're normally $13.84, so that's a huge saving. In fact at that price, they don't even have to be your best shots.
I've had prints done at BigW before, and they use Fuji paper and their quality is normally pretty good.
Valid till June 20, and from my limited research, it would appear it's Australia-wide, but you can change your location in the catalogue link above to confirm. I assume that BigW is hoping to get their money back on selling frames?
(What relevance does the lead photo have for the promo? Absolutely none, but it's one I took this week at my son's dance eisteddfod and I'm going to get it printed

)