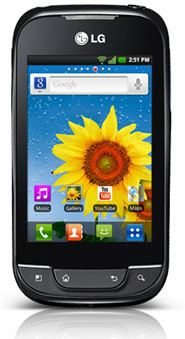 If you're like me you're probably sick of all these US only Deal of the Days on The Gadgeteer, so here's a fair dinkum Aussie one and it's actually not just for the day.

 If you're after a cheap and cheery Android phone, Coles has a special Flybuys deal on the LG Optimus Spirit (P690) for $49.50.
It's certainly no state of the art phone but running Android 2.3 (Gingerbread), an 800MHz CPU with 1500mAh Li-Ion battery, 3.2″ capacitive HVGA/320X480 screen, 150MB internal memory (expandable by up to 32GB microSD), Bluetooth and WiFi it's no lightweight either. It even comes with a 2GB SD card to get you started and is Telstra Blue Tick approved.
It is locked to Telstra and will only work for 3G on 850MHz but there are unlockers out and even alternate roms if you want to root it
I've just bought two for my boys and playing with the they'll do them just fine. The only comment I'll make is that the LG menu system is a bit laggy, but is easily replaced with say Go Launcher EX.
If you're after a spare phone, a phone that you can use as an auto GPS (just add Metroview or Navigon or Sygic and you won't even need a SIM card), an MP3 player or a games unit for the kids, it's pretty good value.  You'll even get a $10 prepaid SIM and if you purchase and activate before 22 July, 1000 bonus Flybuys points.
Oh and don't worry if you're not a member of Flybuys, the checkout chick just scanned a temporary membership in when  my 16 year old picked up his

Full specifications are here.