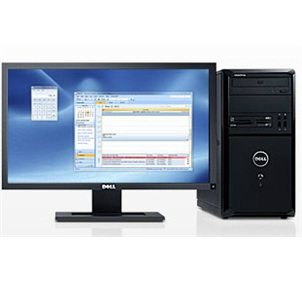 Friday's LogicBUY Deal is the customizable Dell Vostro 260 2.7GHz Dual-core Mini Tower desktop bundled with a 20″ Dell E2011H LED-backlit LCD monitor starting at $379.  Features:  2GB RAM, 250GB 7200RPM hard drive, DVD burner, Windows 7 Home Premium 64-bit OS, and can be customized as you like.
$568 – $189 savings = $379 with $8 shipping.
This deal expires April 3, 2012 or sooner. Check the above link for more details on this deal, and check the LogicBUY home page for other deals.