SELECT object_id FROM wp_term_relationships WHERE 1=1 AND term_taxonomy_id IN (5334,5334,2219)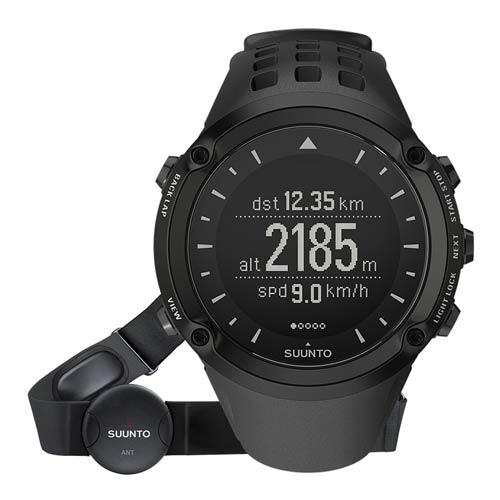 Suunto has recently released a new high end outdoor/exploring/training watch….The Ambit. Similar in many ways to the Suunto Elementum Terra All-Black I reviewed last year. But with much more functionality for 50-60% the cost….
The Suunto Ambit Black (HR) package includes Suunto Ambit Black (available in white as well), Suunto ANT Comfort Belt, USB power cable, and Quick Guide. 
SPECIALIZED OUTDOOR FUNCTIONS

Full-featured GPS with Waypoint navigation
Unique 3D compass
Accurate barometric altitude
Barometer
Temperature
ADVANCED TRAINING FUNCTIONS

Highly responsive pace and speed (FusedSpeed™) with accelerometer integrated GPS
Accurate vertical speed with barometric altimeter
Advanced heart rate monitoring with Peak Training Effect and Recovery Time
Online sports diary with planning & analysis tools in Movescount.com
Compatible with Suunto Bike and Cadence PODs
MOUNTAIN & EVERYDAY EXPLORATION

Robust BuiltToLast -casing
Enhanced battery lifetime
100 m / 328 ft water resistant (ISO 2281)
Upgradeable with new functionalities through Movescount.com