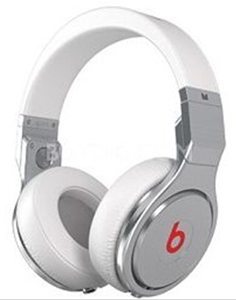 Today's LogicBUY Deal is the Monster Cable Beats Pro noise-canceling headphones (model MHBTSPOEWH) for $279.  Features: plus ear cushions, sound insulation, deep bass response, flip-up ear cups, lightweight aluminum frame.
$399 – $120 coupon code = $279 with free shipping.  This current lowest price is $63 less than prices found elsewhere for this product.
This deal expires August 12, 2011 or sooner. Check the above link for more details on this deal, and check the LogicBUY home page for other deals.