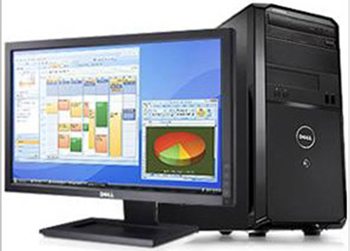 The LogicBUY deal for Monday comes from the Dell Small & Medium Business store.  You'll save on the Dell Vostro 230 3.06GHz Intel dual-core mini tower bundled with the Dell E2011H (20") LCD monitor with LED-backlighting.  It's equipped with 2GB DDR3 1333MHz RAM, 250GB hard drive, keyboard and mouse.  The operating system is Windows 7 Home Premium (32-bit).  Microsoft Office Starter 2010 is also loaded.
$683 – $284 off = $399 + $8 shipping, but shipping is free on orders over $699
This deal expires December 28, 2010 or sooner.  Check the above link for more details on this deal, and check the LogicBUY home page for other deals.