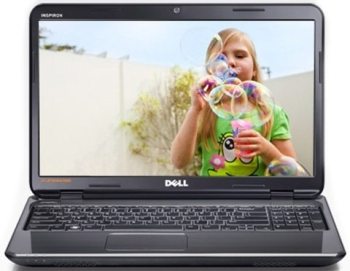 The LogicBUY deal for Saturday is a couple of discounts on the 15.6" Dell Inspiron 15r laptop.  Basic specs include 3GB DDR3 memory, 320GB hard drive, Windows 7 Home Premium (64-bit), and MS Office 2010 Starter Edition.  It's also equipped with 802.11n WiFi, 1.3MP webcam, HD Audio 2.0 with SRS Premium Sound, and Intel HD graphics.
15r Core i3-370M 2.4GHz with 8X DVD +/-RW: $549.99 – $50 = $499.99 with free shipping (current lowest price they've found for the 15r Core i3)
15r Core i5 2.53GHz with Blu-ray:  $987.99 – $138 off – $50 coupon = $799.99 with free shipping (you can also configure as you like)
This deal expires December 7, 2010 or sooner.  Check the above link for more details on this deal, and check the LogicBUY home page for other deals.