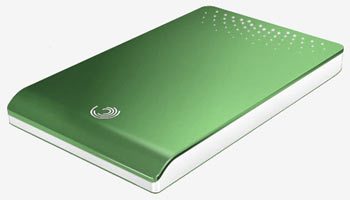 In honor of Earth Day, Gear Diary and The Gadgeteer are holding another dual site contest. We are each giving away a Green 500GB Seagate FreeAgent Go USB hard drive with a desktop dock. What does a portable hard drive have to do with Earth Day you ask? These days with content all going digital, there is no excuse for buying CDs and DVDs that come in plastic cases, adding to the boxes full of photos tucked in a closet or printing out stacks of papers wherever you go. By embracing the 21st century, you can eliminate waste and clutter. It also gives you a more convenient way to store or carry all your precious files.
I reviewed the Mac version of the FreeAgent Go drive and liked it a lot. To win one of your own…
Contest Details:
1. Between now and 4/26/09 Midnight EST, create an avatar at gravatar.com (it's free and fast).
2. Come back here and leave a comment to this post so that your new gravatar shows up. In the comment, tell us something that you already are, or are going to start doing that is earth friendly.
3. At some point on 4/27/09, Gear Diary and I will announce our randomly chosen winners.
Contest Rules:
1. You must have a US shipping address to enter the contest.
2. One entry per person.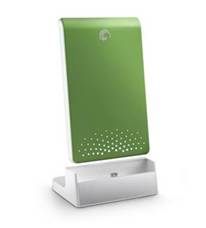 Good luck and happy Earth Day! 🙂
Update 4/27 – The Winner (by a random draw) is Daniel (#56). I've sent Daniel and email and asked him to respond in the  next 48hrs. If he does not, I'll pick another winner.