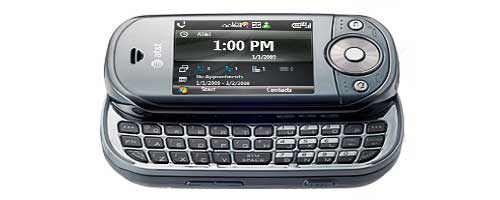 We know that you like free stuff and we like giving it to you, so here's the deal… Starting each day from 4/15/09 thru 5/10/09, you'll be able to enter a contest to win an AT&T Pantech Matrix Pro smarpthone and a $100 AT&T store gift card.
That's right, you will have 26 different chances to win. Every day a new site will launch their own contest. The schedule is listed below. As you can see, the contest here at The Gadgeteer doesn't start till 4/30. So I have plenty of time to think of something really hard. 😉 Just kidding. It will be easy. I promise.
Tools for Thought (15-Apr 19-Apr)
ChipChick (16-Apr 20-Apr)
VivirLatino (17-Apr 21-Apr)
slashgear.com (18-Apr 22-Apr)
www.modaco.com (19-Apr 23-Apr)
Gadgetell (20-Apr 24-Apr)
GeeksRoom (21-Apr 25-Apr)
OSNN (22-Apr 26-Apr)
Techmamas (23-Apr 27-Apr)
Clintonfitch (24-Apr 28-Apr)
Justanothermobilemonday (25-Apr 29-Apr)
Geek.com (26-Apr 30-Apr)
MediaBlab (27-Apr 01-May)
Smartphonethoughts (28-Apr 02-May)
Mobilityminded (29-Apr 03-May)
The Gadgeteer (30-Apr 04-May)
Geekzone (01-May 05-May)
Techie Diva (02-May 06-May)
Bostonpocketpc (03-May 07-May)
GearDiary (04-May 08-May)
MobilitySite (05-May 09-May)
AbsoluteWindows (06-May 10-May)
Mobilejaw (07-May 11-May)
Experiencemobility (08-May 12-May)
HackCollege (09-May 13-May)
Gear Live (10-May 14-May)
Even if you don't win one of the contests, you can still purchase this phone directly from AT&T.
We are also able to give you a special deal from AT&T exclusive to this promotion: buy an AT&T Pantech Matrix Pro and receive a free Jabra BT4051 Bluetooth headset.
Note: To qualify for the free BT headset, customers must add one of the following features:
Unlimited messaging
$30 PDA personal
$50 PDA personal
Be sure to check back often!