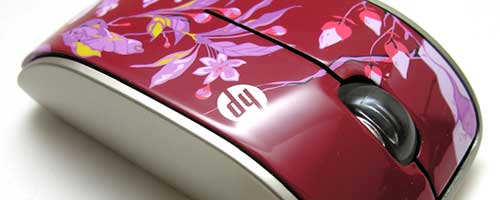 If you've been day dreaming about Red shiny gadgets with flowers on them after reading my review of the HP mini 1000 Vivienne Tam Designer Edition Netbook, I can make your dreams come true. Well, sorta… I have two Vivienne Tam wireless mice to give away to two lucky winners. These mice aren't even available here in the US, so if you win, you'll have something unique to brag about with your fashionista gadget girlfriends. If you want to win, keep reading.
Contest Details
Prize – HP Vivienne Tam Wireless Mouse (includes a tiny USB dongle and 2 AA batteries)
How to win – Leave a comment to this post with a random happy thought.
Rules – One entry per person. Must have a US address. Reply by Midnight 2/22/09.
Two winners will be chosen by a random draw at some point on 2/23/09.
Update:  Two winners have been chosen: Dave (#25) and Sweet Bell (#56). Congrats!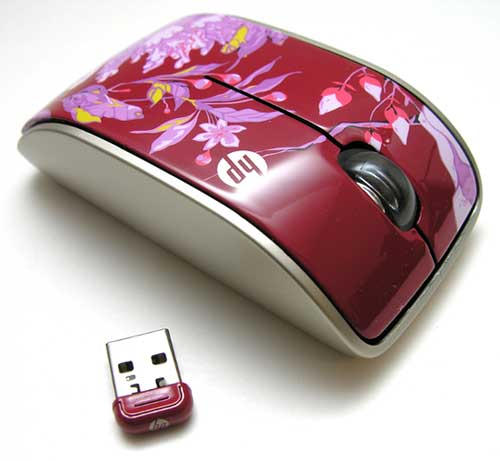 Come on, leave a comment. You know you want to! 🙂
For three more chances to win one of these peony covered mice, head over to GearDiary.